6 killed, 23 injured as bus carrying children crashes in central Russia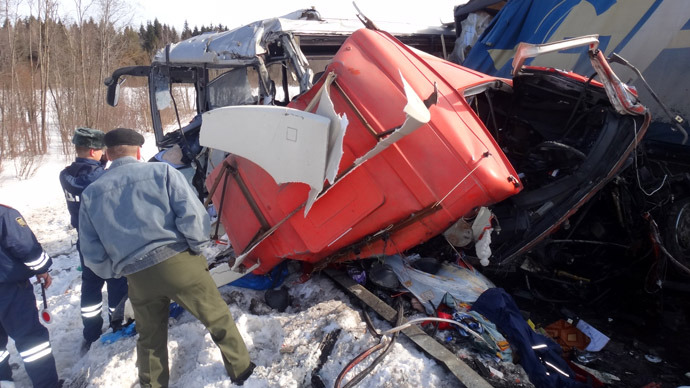 Six people died and 23 others were injured when a bus carrying 25 children from a St. Petersburg orphanage collided with a heavyweight 'Kamaz' truck Thursday morning in Russia's central Vologda region.
Two children are currently in critical condition, and 19 children and two adults have been hospitalized, RIA Novosti reported.
Earlier reports confirmed that the 6 dead are adults.
The bus was traveling from St. Petersburg to Vologda when the accident occurred, about 10 km from the town of Cherepovetz.
A truck was driving on the wrong side of the highway when it crashed head-on with the bus, which burst into flames after the collision, according to a preliminary investigation conducted by the local emergency service.
Both drivers died instantly, according to LifeNews tabloid, citing a local traffic police representative.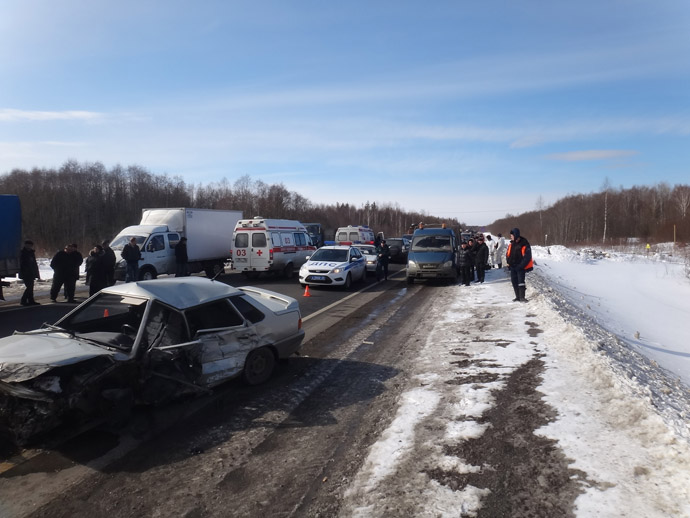 Six emergency crews have been dispatched to the scene of the accident; medical centers in Moscow have said they are prepared to treat any injured who are in grave condition.
"Currently, the injured are getting medical treatment, their health condition is being checked. If they need to be treated in federal hospitals in Moscow, they will immediately be transported there," Russian Health Ministry spokesperson Oleg Salagay said, according to RIA Novosti.
Russia's EMERCOM has sent a Mi-8 helicopter to the scene of the accident. A crew of 59 rescuers in 16 vehicles is engaged in a post-accident cleanup effort, the ministry said in a statement.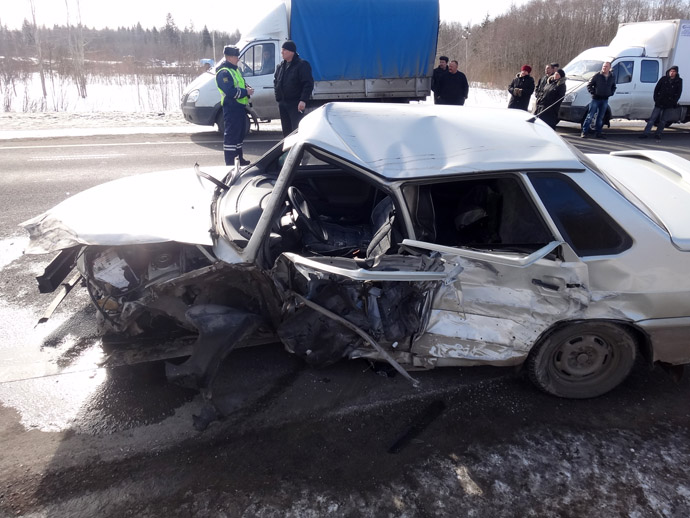 You can share this story on social media: