Have British schools gone corporate?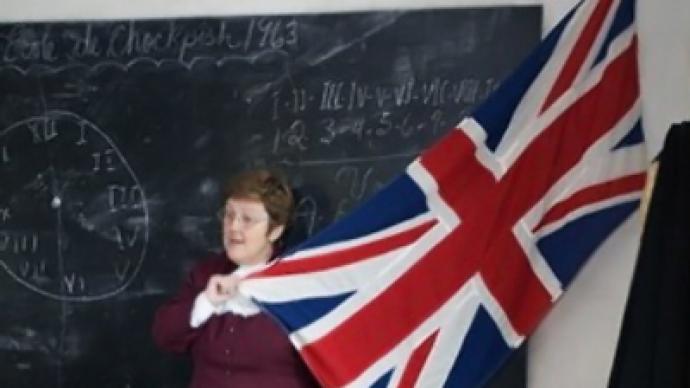 Dwindling tax-based funding forces schools to seek financial aid from other sources and plans to instate 'executive head teachers' have led to the belief that UK schools are supporting a corporate vision of reform.
'Supers', it seems, eventually become attributed to all trades: super-models, super-chefs and super-nannies. Teaching is the latest profession in the UK to obtain a 'super' status, lifting head teachers from mere mortals on modest salaries to 'super heads' boasting an annual income to match. At a time when unemployment is rising, inflation is at zero and the private sector is experiencing a barrage of pay cuts, increasing a head teachers salary by nearly 20% has naturally caused debate.
In a controversial move, the British Government has announced that head teachers who rescue failing schools and transform them into 'academies of excellence' will be awarded with a £200,000 salary. Schools Minister Ed Balls thoroughly backs the move stating leadership in education, similar to within the private sector, needs to be identified and rewarded accordingly.
"In the private sector, when you identify the best leadership, you put that leadership to work. We want to make sure the pay is there in schools in order that heads have got incentives. If you are head teacher of a school of 1,500 pupils, plus staff, that's a huge responsibility. If you are excellent at doing that we want, where possible and practical, to reward you for taking on the extra responsibility of doing that in more than one school." Ed Balls asserted.
John Dunford, general secretary of the Association of School and College Leaders, echoed the School Minister's support of the pay increases. According to Dunford:
"These are the people at the top of the profession and it is right they should be well paid like doctors or lawyers. Heads called on to lead several schools need to be rewarded because that helps to bring talented young people into the profession."
For some, however, the creation of super or 'executive heads' that are projected to manage more than one school and given performance-related rewards, marks a change in British schools. Paralleling many education establishments in the United States, in which, under the Bush administration, were transformed from a public investment into corporatized and test-driven, under a profit and bonus-driven environment, many believe that the corporate influences will be ingratiated into the classroom.
Peter Sacks is deeply skeptical of running schools like businesses. He commented,
"Beware of corporate executives who take control of public schools. Before you can say 'accountability', they're yakking about how the dowdy world of education ought to be run like a corporation; allowing self-interested individuals and unfettered competition transform the neighborhood school into a pseudo-profit center."
According to Henry Giroux, the dismantling of this corporatized and militarized method of schooling in the US should be of a top priority for president Obama, although it is a quest that does not bode well after the president's choice to appoint Arne Duncan as secretary of education. Duncan's vision of education as a corporate rhetoric of accountability, efficiency and excellence has seen him inaugurate hundreds of new experimental schools which have eliminated the teacher union and that redefine schools as stock investments.
This redefinition of schools as more corporately managed and incentive/performance-based does seem to be occurring in Britain and is arguably exposed in the birth of the 'super head'. The timing of new pay scale for heads has come under particular disapproval.
Corin Taylor, senior policy advisor at the Institute of Directors declared the salary increases as "completely unacceptable."
"With pay falling and jobs being lost, the public sector needs to tighten its belt too," he commented.
And it is this 'tightening of its belt' that head teachers are being 'bullied' into that makes the Government's decision to pay 'executive heads' even more absurd. Rosemary Wilson, head teacher of a primary school in Essex, believes that paying super heads to bring private sector-style leadership into state schools is not the answer to save failing and financially strapped schools. The head teacher commented,
"I am tired of begging the local authority for more money. Why can't the money they plan to pay so-called super heads be spent on vital resources to improve the education of the pupils? Capitalistic goals do not belong in education system."
This 'begging for money' reflects the growing frustration in educational funding and in the US has led to some unconventional partnerships between corporate America and public education. Most prominently in the US, Channel One have received grants from Time-Warner to provide contracted schools with $50,000 worth of electrical equipment in exchange for broadcasting Channel One programming daily.
Although this level of 'schools doing business for money' is not, at present, commonly practiced in Great Britain, it is not completely obsolete. A primary school in south London operates corporate ideologies and makes money from unconventional sources. Samantha Marlow has taught at the school for five years and has worked her way up to team leader of year two. Having the extra responsibility of being in charge of not only a classroom of 25 pupils but also two other teachers and three teaching assistants, Miss Marlow receives a generous annual bonus depending on the pupil's examination results, team management and the general organization of the year.
"Our bonus is an excellent way to achieve high standards and as they are performance related I always make sure no corners are ever cut," said Samantha Marlow.
The teacher also believes super heads will bring more encouragement and goals into the teaching hierarchy.
"Whilst head teacher was the best a teacher could strive for, becoming a super head will inevitably improve standards through added ambition."
Generously dishing out bonuses is possible at this primary school, as it does not rely solely on government money. Attaching living quarters next to the school available for rent for teachers, teaching assistants and students, is one method the school uses to gain capital in order to pay the teachers in managerial roles healthy bonuses as an incentive to achieve good exam results.
Yet much like Duncan's experimental schools in the US, the school in London has been repeatedly criticized for having extremely regimented and exam-driven ethics and practicing zero-tolerance policies. 'Business' within schools, it seems, is somewhat synonymous with strict disciplinary practices, although being amongst the top of the national tables in exam results, this primary school in south London seems to be doing something right.
Whilst the money to pay for executive heads is planned to come from the £200 million set aside for the Department for Children, Schools and Families, creating an environment of competition and bonuses for the business-minded, similar to many private-sector roles, is transforming education from its original public duty with the values of a democratic society to corporate institutions with strict punitive principles. It is feared that this transformation will not only ultimately suppress pupils from creative and individual flair, but will also repress teachers by reducing them to mere robots.
Gabrielle Pickard for RT
You can share this story on social media: