Hard day's labor: Moscow road police try on the role of midwives
Published time: 9 Nov, 2009 15:30
Edited time: 11 Nov, 2009 01:14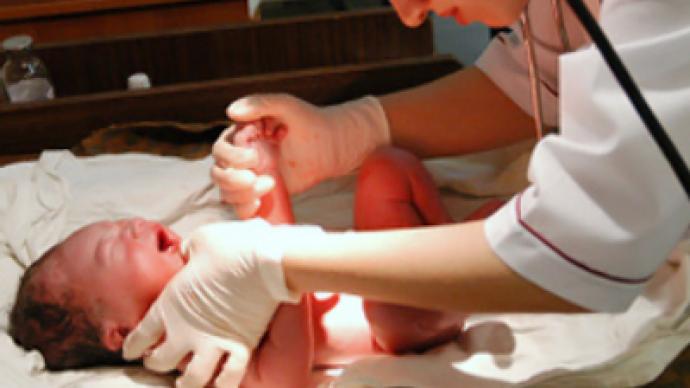 Moscow's road police have helped deliver a baby on one the city's busiest highways, a source in the police told Itar Tass.
A man was moving on Moscow's Ring Road when his wife's contractions began right in a car. The man reached a traffic post and asked road policemen for help. The officers immediately called in an ambulance and helped the woman inside the traffic post.
However, the woman began delivering before the ambulance came and the officers had no choice but to "re-train" as ambulance attendants and help deliver the child.
Soon, a boy drew his first breath and was immediately swaddled in a police shirt.
When the ambulance came, the policemen shut off the road for a while, in order for the happy family to reach a birthing home quickly.