Russia's leading economist explains he fled the country after being investigated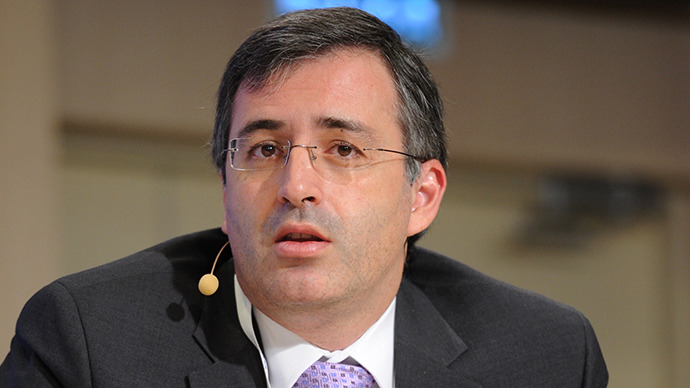 Leading Russian economist Sergey Guriev, who fled Russia in April, said he escaped following increasing pressure from investigators, who searched his home and office. He fears he will be named as a suspect in a case involving a conflict of interest.
Guriev, 41, left Russia on April 30 and is currently in Paris. Earlier in the week he resigned from his job as Head of the New Economic School.
For the first time since his exile, the prominent economist spoke about the reasons behind his decision in an e-mail interview with The New York Times published on Friday.
He said that after law enforcers searched his office and home and demanded that he handed over loads of documents and 5 years-worth emails, he was worried that they were preparing to prosecute him.

"I won't go back even if there is a small chance of losing my freedom. I have not done anything wrong and do not want to live in fear," the newspaper cites Guriev as saying.

The economist explains the investigation centres around a 2011 report he co-authored, which contained criticism of Mikhail Khodorkovsky's trial. The expert opinion was requested by the then President Medvedev. Investigators allege authors of the report might have received funding from a company established by Yukos, the company once owned by
Khodorkovsky. 
News of Guriev's flight from Russia raised speculation that the investigators' special attention towards him could be inspired by his support of the opposition.
President Putin's press office dismisses any such rumors, saying the Kremlin never wanted to put pressure on the economist.
"He is a well-known economist in Russia and enjoys well-deserved recognition… He criticizes many of the things done by the government, some of the economic policies, but as a scientist and an economist he has every right to do that," Dmitry Peskov, Putin's press secretary said as cited by Kommersant daily.
Guriev's departure is regretted by Aleksey Kudrin, Russia's ex-Finance Minister and long-time Putin ally.
"If Sergey Guriev leaves New Economic School and does not return to Russia, that would damage the country's economic science as well as Russian civil society," Kudrin said on Twitter.
Guriev filed his resignation from New Economic School earlier this week. The School's board of directors announced his resignation on Thursday.

The fugitive economist has left Moscow for Paris, where his wife and son have been living for several years. Guriev says he will be a visiting professor in the economics department at the Parisian Institut d'Etudes Politiques.

On May 31, Guriev was re-elected to the board of state-controlled Sberbank.