French hostage crisis deflates: Gunman arrested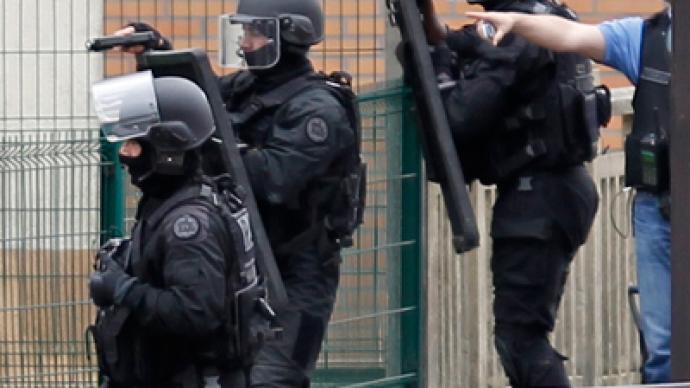 After hours of stand-off, French police have taken in custody an armed man, who took hostage several people at a Paris suburbs school. He surrendered without incident, police reported.
All the hostages he took were released earlier, hours after the gunman detained them, leaving the police to negotiate with the lone perpetrator.The man, reportedly a veteran in his 30s, attacked the Charles Perrault schools in the Vitry-sur-Seine commune early in the morning. The school is currently serving as a recreation center, as classes have been interrupted for the summer.The gunman, armed with two weapons, initially took seven people hostage, including four children. However shortly afterwards he released most of them, except for one, identified as father of one of the children, who had come to drop off his son. The final hostage was also later released.The elite RAID police unit blocked off the area near the school and negotiated with the gunman. He reportedly was confused in his demands and voiced his desire to be killed by the police officers in a raid. His motivation for the hostage-taking remains unclear.The tense events are reminiscent of the hostage crisis in Toulouse last month. Back then a man claiming to have Al-Qaeda links held four people at gunpoint for several hours in a bank, before police managed to detain him.