Toulouse gunman captured, hostages released - police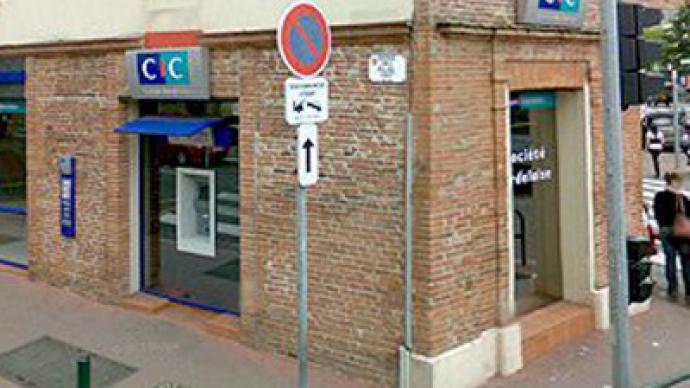 Police have detained a man claiming to have links with Al Qaeda hours after he took four people hostage in a bank in the southern French city of Toulouse.
The man armed with a firearm entered a CIC bank branch in central Toulouse at about 11 a.m. (9.00 GMT) taking the bank director and three other people hostage; two of them were released in return for food and water. A French prosecutor announced that the gunman is acting out of religious reasons rather than for a failed armed robbery; however, he did not specify what faith the man adheres to. Neither could the prosecutor explain why the hostage-taker would choose a bank rather than a state-owned location. Reports say the man fired one shot from a gun and demanded to speak to the elite RAID police unit responsible for shooting down al Qaeda-inspired Islamist Mohamed Merah. A second shot was reportedly fired in mid-afternoon. The man also claimed he had explosives.Police had reportedly identified the hostage-taker and brought in a negotiator who knew him. The anonymous police source cited by Reuters said the captor had a name of North African origin and had been to a psychiatric hospital.The area around the bank is cordoned off by anti-terrorist police from the nearby cities of Bordeaux and Marseille, roads are closed and neighboring schools have been evacuated. A bomb disposal team is working at the scene.This is not the first such incident in a university town of Toulouse, never before known as a hotbed of religious tension.The bank is said to be in the neighborhood where Merah, dubbed the Toulouse gunman, went on a shooting rampage in a Jewish school in March. The Islamist killed seven people, including three children, before being shot dead by police.On June 7 a security worker was taken hostage in the Toulouse branch of France's weather forecasting service Météo France by an unemployed man with a hunting rifle.