US decisive to stay guard of Gitmo prisoners' rights - Nuland
The US is 'working hard' to observe the prisoners' rights at Guantanamo detention facility, claims the State Department. Spokesperson Victoria Nuland has failed, though, to advise when incarceration without trial became an international norm.
During a daily press briefing, Nuland got into a heated exchange with Associated Press reporter Matthew Lee.

Nuland reported that a Russian citizen incarcerated in Guantanamo for over a decade without trial has refused to meet a Russian delegation because he has that right. She also assured the US is going to observe that right for him in the future:
Matthew Lee:So it's okay to pluck someone off the battlefield and incarcerate them at Guantanamo with no trial, but they – you are certainly going to respect his right not to see the Russian delegation?
Victoria Nuland: Well, I'm not going to comment on the first part of that, but…
ML:Well…
VN: …we do – we have been working…
ML:It's interesting which rights you're going to defend.
VN: We have been working hard, as you know, to meet international humanitarian law standards at Guantanamo, including the right to refuse visits by individuals incarcerated.
After Nuland wound up, she immediately addressed 'please' to a next questioner.
Russian citizen Ravil Mingazov, who was arrested in Pakistan on suspicion of collaborating with Al-Qaeda, has been kept at the Guantanamo Bay detention facility since October 2002.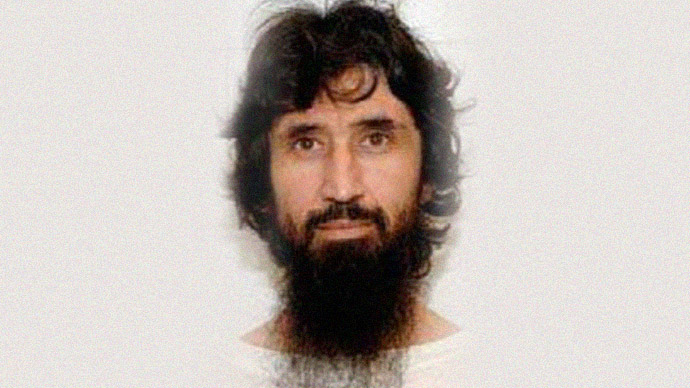 "We do know that the government of Russia has requested access to Mr. Mingazov, who is detained at Guantanamo. We have confirmed back to the government of Russia that Mr. Mingazov has refused through his own legal counsel to meet with any Russian delegation. We have conveyed this back to the Russians," Nuland explained.
"So we're not able to facilitate the interview that they requested because we have a long-lasting policy of not forcing such interviews if they are not voluntary," she said, specifying that an invitation to a Russian delegation visit to Guantanamo to get a "broader understanding" of the US detention operations in the prison "remains open."
Russia wants to make sure that its citizen kept in the American military detention facility is well, Foreign Minister Sergey Lavrov said on Thursday. He noted that Moscow has been trying to get access to the inmate for 10 years.
The Guantanamo detention facility has once again returned into the glare of world media after a number of prisoners went on hunger strike around February 6 this year. The action has lasted for nearly two months now.
Our readers can learn more about the Gitmo hunger strike from RT's 'Gitmo hunger strike: Timeline'.

You can share this story on social media: