Official number of Guantanamo Bay hunger strikers jumps to 100
The official number of hunger strikers at Guantanamo Bay reached 100 on Saturday – three more than the day before. Twenty of the detainees are receiving enteral feeds, five of whom are being observed in a detainee hospital.
Follow RT's day-by-day timeline on Gitmo hunger strike

Lawyers for the detainees contest the official numbers, saying that some 130 prisoners are actually taking part in the protest. The hunger strike began around February 6, when detainees claimed prison officials searched their copies of the Koran for contraband, according to their attorneys.

Prisoners are also protesting their extrajudicial incarceration at the prison. Most of Guantanamo Bay's 166 detainees have been cleared for release or were never charged, a situation that has prompted criticism from human rights organizations.

"The illegal detentions without charge or trial at Guantanamo Bay have gone on for more than a decade with no end in sight, so it's not surprising that detainees feel desperate," counterterrorism advisor at Human Rights Watch, Laura Pitter, said in a statement.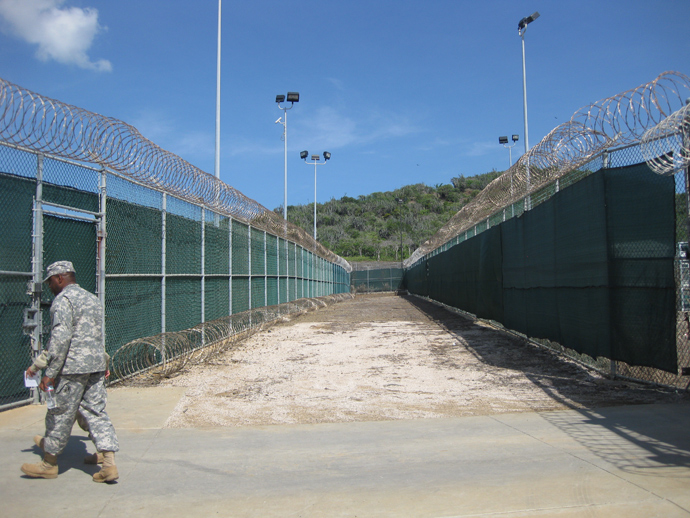 As the number of detainees being fed by tubes continues to grow, so does the criticism surrounding the practice of force-feeding. The Constitution Project, a non-profit group that promotes bipartisan consensus on legal reform, concluded in a recent report that
"forced feeding of detainees is a form of abuse and must end." However, Guantanamo authorities have offered a different assessment:
"I refuse to say 'force-feeding.' It refers to a cartoon where individuals are strapped, yelling, screaming, mouth open and food is dumped down the person's throat and that is not the case," Guantanamo spokesperson Lieutenant Colonel Samuel House said, as quoted by AFP.
"We will continue to prevent people from starving. It is by all means the rights of detainees to protest, however it is our mission to provide a safe, secure and human environment and we will not allow our detainees to starve themselves to death," House added.
Meanwhile, Pitter has urged the Obama administration to do more to end the
"unlawful practice that will forever be a black mark on US history."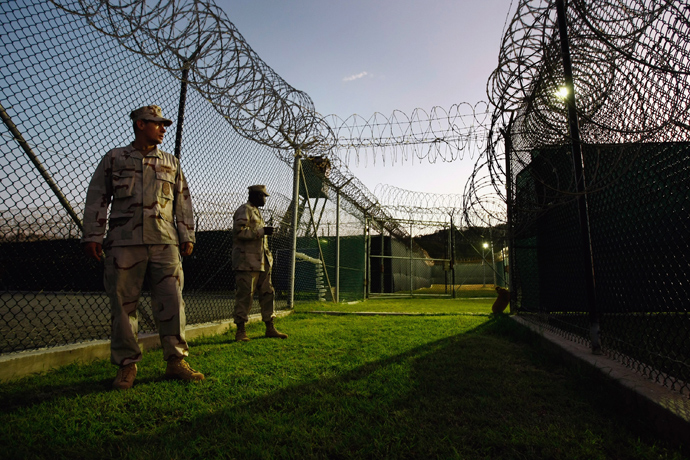 White House spokesperson Jay Carney argued that Congress is to blame for the failure to close Guantanamo, not the Obama administration.
"The president remains committed to closing the detention facilities at Guantanamo Bay," Carney said in a statement.
"A fundamental obstacle to closing this detention facility…remains in Congress." President Obama pledged to close Guantanamo as he assumed office in 2009. However, he was unable to act on his promise after Congress imposed restrictions on Gitmo detainee transfers.
RT is currently on a waiting list for a media visit to Guantanamo Bay.
You can share this story on social media: