Russia charges all Arctic Sunrise Greenpeace activists with piracy over oil rig protest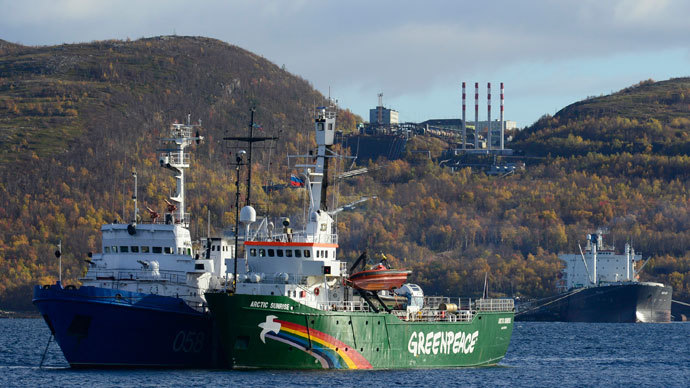 All 30 Greenpeace activists involved in an Arctic oil rig protest have been charged with piracy, which could mean 15 years in prison. The environmental group called the decision "absurd," but Gazprom insists the protest could have had tragic consequences.
Among those charged are two freelance journalists from Britain and Russia who were making video recordings and taking photographs on Greenpeace's Arctic Sunrise vessel.

The Investigative Committee said Thursday that all the crew members deny their guilt and are currently refusing to testify.

"Our activists have been charged with a crime that did not happen, they are accused of an imaginary offence," Greenpeace International Executive Director Kumi Naidoo said.

Russian authorities accuse the activists of trying to commandeer the oil platform, although Greenpeace says the protest was simply a campaign against the environmental risks posed by increased energy exploitation in the Arctic. They insist that an oil spill would be highly damaging to the environment and that the extraction of more fossil fuels would add to climate change.

However, Gazprom - the owner of the Prirazlomnaya oil rig - claims that "today the platform has no negative impact on the environment, which is confirmed by official documents."

"It is difficult to say anything. Probably the word 'absurd' suits it the best. We are astonished," Greenpeace Russia program director Ivan Blokov told Interfax.  

Russian veteran rights activist Lyudmila Alekseeva, head of the Moscow Helsinki Group, said she is disappointed with the charges, calling the move "repressions and medieval."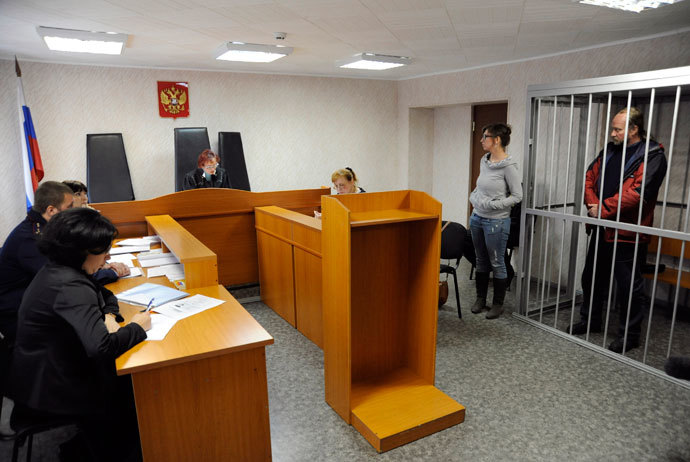 "I would let them go. I would take down their banner, look at it and let them go with their banner. What have they done?" Alekseeva told Interfax.

Alekseeva warned the Greenpeace trial may provoke spark global protests, just like the Pussy Riot case and the gay propaganda law.

However, Gazprom maintains that the activists' actions on September 18 are "absolutely inadmissible" and could have led to unpredictable and even tragic consequences for divers who were working underwater.

"Their work was interrupted in the emergency order. No one imagined that people on high-speed inflatable boats would start moving to the platform," Gennady Lyubin, executive director of Gazprom Neft Shelf, said in his first comment since the incident.

According to Gazprom, Greenpeace did not notify the rig's authorities that they were planning the protest.

"That Greenpeace arrived, we learned when the vessel appeared on the radar of our platform," Lyubin told PRIME news agency.

Lyubin says Greenpeace activists failed to scale the platform, but based on previous Greenpeace actions around the world, Gazprom assumed protesters would try to climb on the oil rig itself.

"The aim of such actions could be a desire to get into an object and destabilize its work for a while," Lyubin suggested. "In our case they tried to reach the helipad. In case of success, it would [have prevented] us for an indefinite time from using it. In short, we are all lucky to not have had tragic consequences."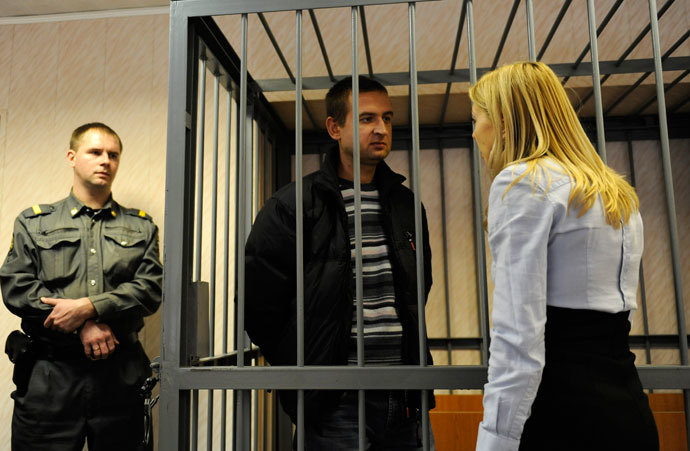 He declined to comment on whether the activists' actions caused any material damage, saying that when people's lives are threatened, such questions are pushed to the back burner.

Earlier, Russian investigators also stated that the activists' actions "posed a real threat" to employees on the rig.

Despite the incident, Gazprom says it is ready to have a dialogue with the Greenpeace activists, but only if it is "constructive dialogue," where both sides are listening to each other.

So far, there has not been a dialogue, "but an attempt to impose their views," Gazprom said.

 "They call the oil spill response plan insolvent, and say the platform does not provide a safe mode of field development. On any statement they say: 'This is not good, this is bad, this is wrong, all you are doing is wrong,'" Lyubin said.

Greenpeace will now appeal the court's decision. "Representatives from all the countries from which members of the Arctic Sunrise crew came will be involved in this," Blokov said.