Greece flooded by migrants fleeing for safety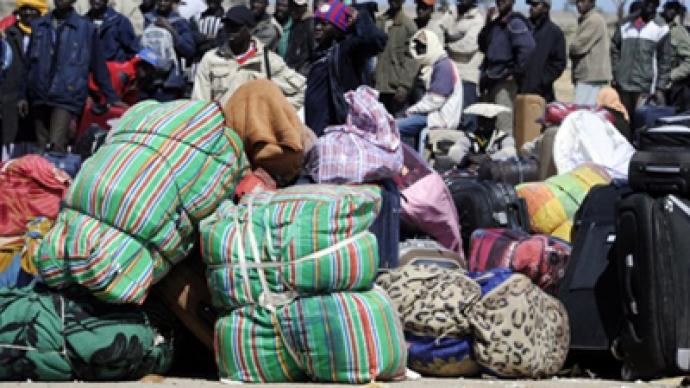 Exploding Egypt, Tunisia, and a full-out civil war in Libya; as Northern Africa is set afire with unrest, people flee the region, looking to escape the chaos in their home countries. Many end up in Greece, where their lives hardly get any simpler.
Mahjub Bakh is one of 250 migrants living in a makeshift refugee camp in the center of Athens. "Frankly, though Greece is a European country, the quality of life here is not much better than at home," he said. "After the financial crisis it is nearly impossible to find a job here. The economy here is lagging behind many other European states." Tens of thousands of migrants come into the country every year, and most of them intend to move on to other countries, like France and Germany, using Greece as a transfer base. However, a lot end up staying, hoping to make it in the country.  Yet Greece is not able to handle such an influx of migrants, and some are calling situation catastrophic. Last year alone 36,000 migrants, mostly from the Maghreb countries, were arrested for illegally crossing into Greece. Now that the situation in the Northern African region has gone from bad to worse, the number of migrants seeking to escape the turmoil is sure to rise. "Of course, there are too many, that is obvious, no one contests this fact, but that is not a reason or a pretext to do nothing. We should do something," said Dimitris Christopoulos from the Committee for Human Rights. "Otherwise, existing problems of social disintegration in this country that have nothing to do with migration are getting bigger and bigger."Migrants themselves only have one hope – that the situation in North Africa will stabilize and they will be able to return home."Every person must live and work in their country, and not in a foreign land," Mahjub Bakh said. "He must feel human at home, be among his loved ones, but right now life in our home countries is impossible." Thus, while the coalition forces are busy bombarding Libya, it is European nations like Greece that end up getting hit the hardest.
You can share this story on social media: