Greece must be allowed to leave the eurozone – activist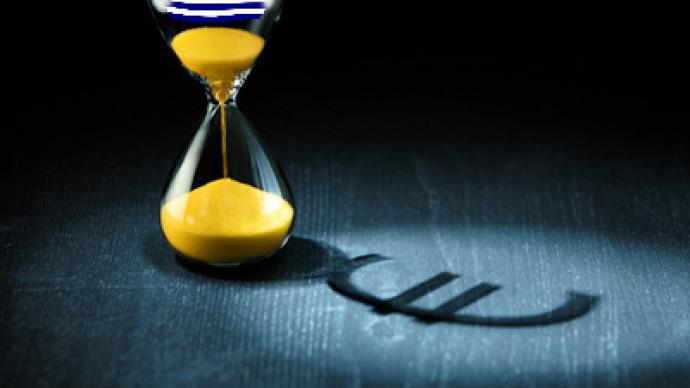 Major UK banks have dramatically reduced the amount of unsecured lending they can provide to eurozone banks. With fears of Greece defaulting on its obligations, Britain is seeking for safer bills to deal with eurozone countries.
The UK banks of Barclays and Standard Chartered, have cut their exposure to the eurozone, withdrawing billions of pounds from the inter-bank lending market in recent weeks, reports The Telegraph. British banks have a relatively small exposure to Greek debt, UK treasury minister Mark Hoban said on Monday addressing the British Parliament. While British banks have $4 billion in exposure to Greek sovereign debt, it is up to $16 billion for France and $20 billion for Germany, as estimated by Dow Jones."Continued instability in the euro zone could hold back the recovery of the British economy," said the treasury minister, stressing that Britain was unwilling to be drawn into a further bailout of Greece. "It could have a significant economic impact upon the UK economy and that's why it is important that the Greeks do resolve their problems in conjunction with other member states," added Hoban.Fears of Greece defaulting on its debt obligations prompted the British banks to withdraw financial assets from the lending market, says Jon Gaunt from the EU referendum campaign."You can't blame the British banks, like Barclays, if they want to reduce their liabilities to Greece," he said. "We can't afford any more bailouts, so  we would not be directly involved in a further bailout to Greece apart from through our membership of the IMF."Despite the British prime minister, David Cameron, promising not to put any more cash into Greece's financial cart, Britain will still have its share in bailing out the southern European country, thinks Gaunt."We have just increased the amount of money we pay to the IMF from £10 billion to £19 billion pounds. And if Greece defaults – let's face it they are going to default, not only on the first bailout, but on the second bailout if indeed it does go through in a couple of months – when they do default on that we will be liable to pick up some other bill," explained the referendum campaigner. "Let Greece now go to the wall. No more bailouts. Greece must be allowed to leave the eurozone," concludes Gaunt. "If we don't do it now, then as Jack Straw, a former foreign secretary, said in the House of Commons today, it is just the slow, agonizing death of the euro."EU finance ministers failed to agree on conditions for releasing the next instalment of last year's bailout package for Greece. At Sunday's session in Luxembourg, the decision was postponed until July, with the stipulation that Athens implements fresh budget cuts.The financial crisis of 2008 started with major banks cutting back their lending to weaker banks, points out The Telegraph. The refusal of banks to lend to one another provoked a seizing-up of the markets and eventually several major banks collapsed, while the taxpayer had to bail out many others.
Member of the European Parliament William Dartmouth from the UK Independence Party says there must be a distinction between the EU and the eurozone, which "was always a project driven by politics, not by economics."EU officials have got not just cold, but frozen, feet about bailing Greece out, because however small an economy it is, the bailout plan means spending €70 billion, with more probably to come in the next 12 months – and taxpayers from northern Europe, Germany and Finland in particular, do not like it at all."The terms of trade and economic logic are that Greece would default," predicts William Dartmouth. "The markets are signaling default for Greece."