Greek crisis forces brain drain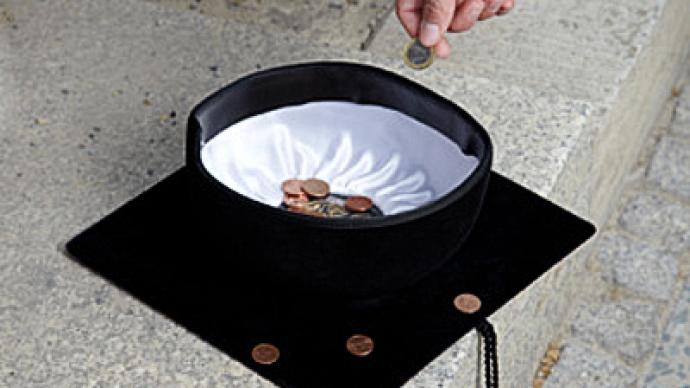 Economic recovery in Greece is proving to be a long and painful process, nearly a year after getting an emergency injection of billions of euros. With a record-high unemployment rate, the country faces a tide of talent going elsewhere for work.
There was a time, when thinkers and philosophers flocked to Greece. That, however, is ancient history.As economics students graduate, the happy occasion is tinged with frustration over the likelihood many of them will not be able to get a job in their home country.It is a worrying trend brought about by the world financial crisis, which has left deep scars on the Greek economy."There are very few jobs in Greece and definitely the people who are most severely punished are the younger ones," says Panos Tsakloglou, PhD, professor at Athens University of Economics and Business."If these people stay abroad only for a period of the crisis the result will not be a bad thing, but a very good one; however, if these people decide to stay permanently abroad, then the consequences will be very bad," he adds.Apostolis Sabatziotis has two master's degrees in political science and history, and an unfinished PhD.But his education seems to matter little in Greece and he remains unemployed."In Greece you have to have some connections and if you study abroad you lose the connections and it's more difficult to build them up," explains Sabatziotis.Apostolis has spent three years in total looking for a job in his country – that is aside from doing mandatory military service. Now, he is thinking it is time to dust off his shoes, and go West."I will go to England, look for a job there. If I find some funding, I'll finish the PhD. But it all depends," he says.His plight is shared by many thirty-something Greeks.Some, like Mixalis Sotiropoulos, rely on their parents for help."I'm trying to find a job in my field, but sometimes I'm thinking of finding something else, as a waiter or delivery driver, something like that," says Sotiropoulos."I'm very close to reaching that stage, but I keep resisting, I say I'm not that desperate."But if this financial crisis persists, despair may take over the entire country.Greece has been badly affected by the crisis. The country is in danger of losing a lot to foreign interest.And not just financially speaking – the young, energetic and educated workforce may leave the country en masse, never to be seen here again.
You can share this story on social media: