Israel bans Grass, calls to strip him of Nobel Prize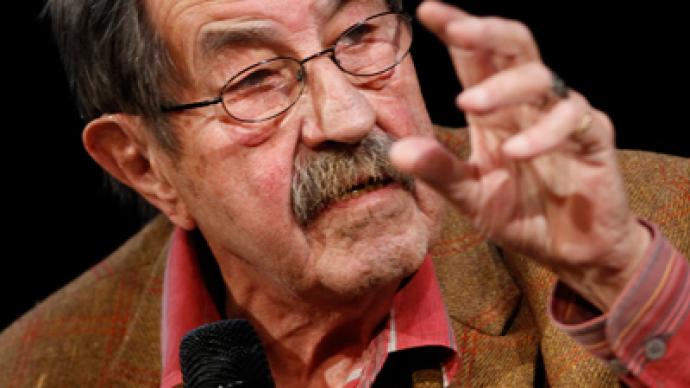 Israel has branded German poet Günter Grass "persona non grata", amid calls he be stripped of his Nobel Prize. But did Grass really inflame hatred against the Israeli people, or has he fallen victim to the politicization of taste?
Amid the maelstrom Grass unleashed by declaring Israel a threat to world peace in his now infamous poem "What must be said", the poet might be wondering if it would have been wise to have said nothing at all.Israeli Interior Minister Eli Yishai lashed out at Grass on Sunday, denouncing the poem as indicative of the type of anti-Semitic incitement that led to the holocaust and called for Grass's Nobel Prize to be withdrawn.In addition, the Israeli minister alluded to the poet's past as an SS soldier and opined that such sentiment was unsurprising from a "man who wore an SS uniform."In fact, Israel's Interior Ministry used a law permitting an entry ban on former Nazis to keep Grass from setting foot on Israeli soil.Israel's highly controversial Foreign Minister Avigdor Lieberman also pounced on Grass during a meeting with Italian PM Mario Monti in Jerusalem.Lieberman told Monti that "in order to get publicity and sell a few books, [Grass] is willing to once again sacrifice the Jews," The Times of Israel cites.Grass spoke with the German press about Israeli's accusation at the weekend, saying that in hindsight he would have clarified that the poem was directly aimed at the Netanyahu regime."I have often supported Israel, I have often visited the country and want the country to exist and at last find peace with its neighbors," Grass told Süddeutsche Zeitung.Israel's move to ban Grass from entering Israel has received a mixed reaction on the international stage and within the Jewish state.German foreign policy spokesperson for the Social Democrats Rolf Mützenich called Israel's decision "inappropriate," denying the poem was anti-Semitic and calling for an intellectual debate on the subject.Moshe Zimmerman, professor of modern history at the Hebrew University of Jerusalem echoed these sentiments in Die Spiegel. He said this type of posturing was an attempt at censorship, saying a poem should not enter the political arena, but be discussed "on the culture pages of newspapers.""Günter Grass has played right into the hands of the Israeli government and distracted attention from the real issues," he wrote.Gideon Levy, a columnist for the Israeli newspaper Haaretz, told RT both Grass and Israeli authorities had blown things "out of proportion.""I think Gunter Grass…exaggerated in his critique of Israel. Israel should not be compared to Iran. For sure, there are no intentions within Israel to exterminate the Iranian people as he hinted."Levy also characterized Israel's overreaction as "stupid and ridiculous.""To declare a writer as persona non grata only because of his views, as extreme as they may be, reminds me of Iran finally…because in any democracy, people will not be prevented to enter the country because of anything they said or expressed."Watch RT's full interview with Gideon Levy
One of Germany's most influential intellectuals, Grass's moral credentials were called into question in 2006 after he confessed he had served in Waffen SS in 1945.Grass has been in the public eye recently for his highly-criticized statements to the German press, saying that Israel's nuclear ambitions were a bigger threat to the world than Iran.Israel, which is not a signatory to the Nuclear Non-Proliferation Treaty, has stonewalled the International Atomic Energy Agency's efforts to inspect its atomic sites. Israel is widely assumed to be the only nuclear-armed state in the Middle East, an accusation the country has never confirmed or denied.
You can share this story on social media: