Replacing government 101: Syrian rebels learn democracy in Germany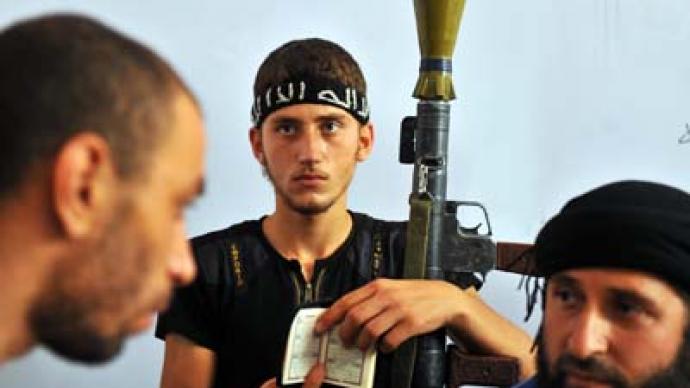 A group of top Syrian opposition figures took courses in governing a country in Berlin. The training, partially sponsored by the US State Department, is meant to come in handy after the Bashar al-Assad regime falls.
The group consisted of over 40 individuals, including Syrian defector generals and members of the Muslim Brotherhood. They learned economics, law, security practices and other areas of governance, which would be needed in the transition period."We created a framework that basically made it possible for Syrian participants to focus on the kinds of challenges that would emerge in the course of a transition in each of those issue areas," Senior adviser at the US Institute of Peace, Steven Heydemann told ABC explaining the program.Part of the training involved a visit to the German authority responsible for the files of Stasi, according to a Haareеtz report. The Soviet-era secret police was dismantled and several of its officials prosecuted after the reunification of the country. The experience may be useful for the Syrian rebels, should they be required to decide how to deal with the numerous secret service organizations currently existing in Syria.Neither the American nor the German government was directly involved in the secret program called "The Day Thereafter: support for a democratic transition in Syria". Germany, however, was being kept informed and provided logistical support, while the Americans partially funded the training via the State Department.Other backers of the program are the US Institute of Peace, the German Institute for International and Security Affairs, as well as the Swiss Foreign Ministry and Dutch and Norwegian non-governmental organizations.Organizers stressed that their effort is not aimed at overthrowing the Assad government, but rather is a contingency for a scenario in which it happens.Earlier a number of American and European government officials said President Bashar al-Assad has no future in Syria and must step down.
You can share this story on social media: