Google exposes racial discrimination in online ads delivery – study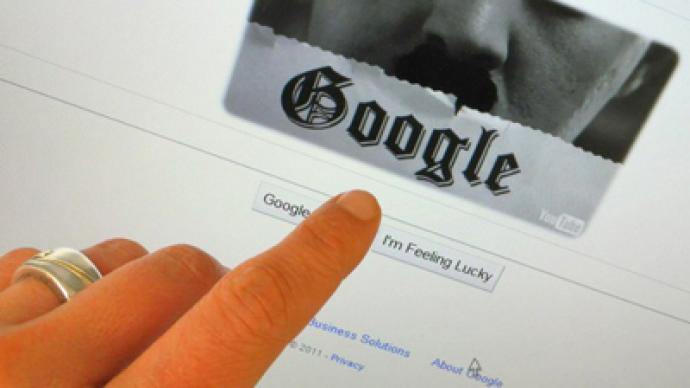 Google's search algorithms expose racial discrimination, a new study by Harvard professor purports. It claims ads related to criminal records are more likely to pop up when "black-sounding names" are 'googled'.
Latanya Sweeney, Professor of Government and Technology in Residence at Harvard, had found out that Google searches involving "black-sounding names" are more than 25 percent likely to produce ads that imply that person has been arrested than "white-sounding names".

What are "black- and white-sounding names"?

In her paper "Discrimination in Online Ad Delivery" (published January 28) Sweeney refers to the a Job Discrimination study that "used a correlation of names given to black and white babies in Massachusetts between 1974 and 1979."

First, using those findings, she collected a list of more than 2,000 names that were suggestive of race.

Names such as Lakisha, DeAndre, Jermaine, Leroy and Darnell more often tend to suggest that the person was black, while names like Allison, Kristen, Greg or Jack were considered to be white-identifying names.
Sweeney has taken a look at the so-called public record ads like InstantCheckMate or PeopleSmart and some others. She compared search results on Google.com and Reuters.com. It turned out that "black-sounding names" are more likely than "white-sounding" to trigger ads including the word "arrest". Searching for names like Leroy, Jamal or Kenya yielded a greater percentage of ads with the word "arrested" in the ad's text, while for Jack or Greg, for instance, neutral ads, with no criminal related text, popped up. In Google search InstantCheckMate ads contained the word "arrested" in 92 per cent of returns (in 332 cases out of 366) when "black-sounding" names were looked for, 8 per cent of neutral ads popped up.For comparison, on Reuters search InstantCheckMate ads suggested checking criminal records in 60 per cent of all black identifying names. Sweeney  tried her own name. A computer scientist with no criminal past, she discovered that prior to presenting her academic merits, she first of all was greeted by an ad that suggested checking if "Latanya Sweeney, arrested?"Sweeney followed the link and paid a fee to discover there was no criminal record associated with that name."Perhaps you are in competition for an award, an appointment, a promotion, or a new job…" the scientist writes in her paper, giving a bunch of circumstances for which an online researcher seeks to learn more about a person. "Appearing alongside your list of accomplishments is an advertisement implying you may have a criminal record whether you actually have one or not," Sweeney concluded. However, she hesitated to give a cause for the differences in ads, saying more information "about the inner workings of Google AdSense [Google's online ad tool]" is required. Sweeney suggested that the search engines might be just a reflection of society's prejudices and delivered ads are simply based on the most popular links previous users have clicked on. "So the ad text getting the most clicks eventually displays more frequently," she explained.Google AdSense has responded Sweeney's findings saying that it does not conduct any racial profiling in its search software.
You can share this story on social media: