Google announces sweeping new plan to block child pornography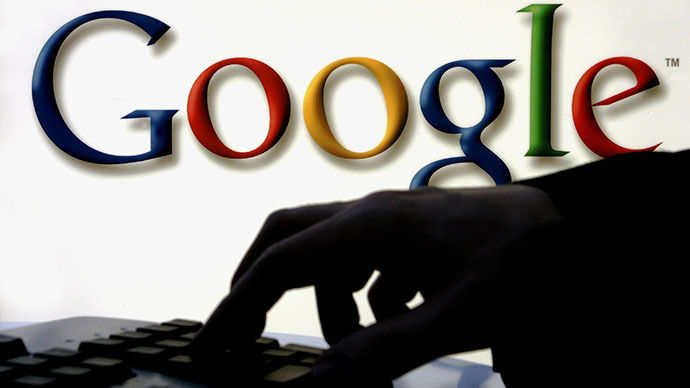 Google is installing measures to block over 100,000 online search results linked to child abuse worldwide, its executive chairman announced on Sunday. Microsoft said it intends to join Google in its effort.
In an op-ed in Britain's Daily Mail, Eric Schmidt outlined how his company has "cleaned up" 100,000 typical search results for child pornography or pathways to illicit material using new algorithms and targeted software.

The move follows a pressure campaign in the UK led by British Prime Minister David Cameron.
"We've listened, and in the last three months put more than 200 people to work developing new, state-of-the-art technology to tackle the problem," Schmidt wrote.
An additional 13,000 other search results associated with child abuse will feature a warning from Google and charities, telling viewers that the content could be illegal and providing advice on where to get help. 
The system is designed to trace new code words or terms which pedophiles begin to use and add blocks to those, too.
Microsoft, which operates Bing and Yahoo search engines, agreed to join Google in the blockade plan, though it has not explained how it will impact their users.
Cameron told the Daily Mail that the decision by the internet giants - which span 95 percent of the market - was a "really significant step forward" since the companies previously said the blockade "couldn't be done, shouldn't be done."
He had called on the companies to take further action to censor search results, threatening legislation to target search terms.
"If there are technical obstacles to acting on [search engines], don't just stand by and say nothing can be done; use your great brains to help overcome them," Cameron said in July
He kept up pressure following Google's Sunday announcement.
"If the search engines are unable to deliver on their commitment to prevent child abuse material being returned from search terms used by pedophiles, I will bring forward legislation that will ensure it happens," Cameron said.
Cameron's plan would block online pornography by default for all new UK household internet connections, requiring customers to notify internet service providers if they want to disable the filters.
Google's policy announcement came just before a Monday British parliamentary meeting on how to further address child pornography concerns.
The search blocks will be launched in the UK first, then expand to other English-speaking countries and 158 other languages over the next six months.
Once flagged after human review, photo detection software from Google and Microsoft will "identify those pictures whenever they appear on our systems." Video detection controls are in development for the likes of YouTube, Schmidt added.
Schmidt said that as the protection software is honed, Google intends to share it with other internet companies and child protection organizations.
In addition, Google will send funding and engineers to the UK's Internet Watch Foundation and the National Center for Missing and Exploited Children in the United States to combat "peer to peer" file sharing networks often used by pedophiles.
Despite the blocks, "there's no quick technical fix when it comes to detecting child sexual abuse imagery," Schmidt wrote, echoing others' concerns that 'deep web' forces are beyond the reach of Google and Microsoft.
"While society will never wholly eliminate such depravity, we should do everything in our power to protect children from harm," Schmidt said.
Google had previously gone as far as creating a database where law enforcement, charities, and other organizations could add details or locations of abusive imagery which Google would subsequently hide or remove from search results.
"[T]he government's right that our industry can do more. So we've developed new technology to detect and remove videos of abuse, we are showing warnings against search terms related to child sexual abuse, and we are fine tuning our search engine to prevent this material appearing in our results," Google spokesman Peter Barron said.
"We hope this will make difference in the fight against this terrible crime"
You can share this story on social media: