Global warming leads Russia's disasters list
Published time: 26 Dec, 2007 17:13
Edited time: 26 Dec, 2007 20:13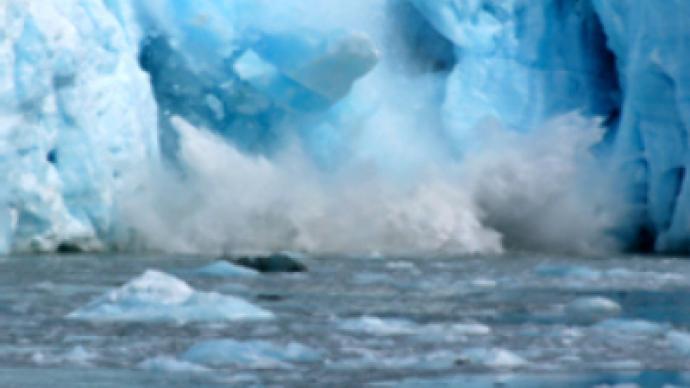 In 2007, Russia had its fair share of calamities, both natural and man-made. Most of the debate regarding an impending environmental crisis is about global warming. On Wednesday, the Russian Emergencies Ministry gave its assessment on emergencies and disa
In 2007, more than 200,700 fires claimed around 14,000 lives in Russia, but it is 5% less than last year.
On the contrary, natural disasters statistics is not improving – there are over 400 of them this year.
"Unfortunately, we witnessed a growing trend in weather emergencies such as earthquakes and wind storms," said Sergey Shoigu, Russian Emergencies Minister.
One of the worst of Russia's 400 catastrophes in 2007 was the oil spill in the Kerch Strait where a storm tore apart a tanker and at least 2,000 metric tons of fuel was dumped into the sea.
"The oil spill on the border between the Black Sea and the Azov Sea showed that our ports are not really prepared to handle such kind of disasters," commented Igor Chestin, Head of WWF Russia.
The World Wildlife Fund and other organisations tried their best to alleviate the environmental impact of the catastrophe but they need more help from the government.
"This parliament will not have a special environmental committee which of course is a downgrading of environmental problems in the parliamentary discussions," Igor Chestin explained.
The Artic is at the forefront of this climate battle. The Russian Emergencies Ministry is expecting more oil and gas disasters in 2008 as climate change directly affects Russia's ice sheet which is necessary to stabilise rigs.
"If the permafrost continues to melt we will see a rise in disasters connected will oil and gas infrastructure in our country in the future," Sergey Shoigu stated.
But there is consensus to take action even from countries that were once reluctant about the climate crisis.
"At the Bali conference on climate change a very important agreement was reached – that there will be a binding agreement," Igor Chestin said.
Year 2007 has been a year of making the world aware of how much we affect the planet, and perhaps in 2008 more people will do what they can to protect it.