Gitmo detainees ask US court to end force feeding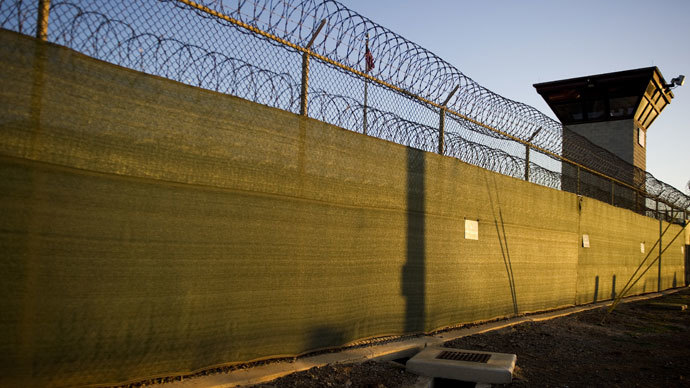 Hunger striking inmates at the Guantanamo Bay prison camp have petitioned a US federal court to stop the practice of force-feeding, claiming it is unethical and violates their human rights.
Follow RT's day-by-day timeline of the Gitmo hunger strike.

With the hunger strike underway for more than four months already, lawyers filed a court motion late Sunday with the US district court in Washington on behalf of four prisoners arguing that the involuntary implementation of life support violates medical ethics as well as religious fasting rituals, the practice of which are guaranteed by the Geneva Conventions.
"During Ramadan, observant Muslims worldwide fast from sunup to sundown. Petitioners are observant Muslims. According to the Geneva Conventions, petitioners must be afforded 'complete latitude in the exercise of their religious duties," states the complaint.
The motion filed before the court also included inmates' affidavits stating that they understand the risk of refusing nutrition.
"Being strapped to a chair and having a tube forcibly inserted through one's nostrils and into one's stomach is dishonorable and degrading," court motion stated. "It falls within the ambit of torture."

The Department of Justice has not responded but has signaled it will oppose the motion.

The US military that runs the prison in Cuba is adamant that force-feeding the prisoners is the only way to keep them alive. "Until we are told to do differently the practice will not change," Army Col. Greg Julian, a spokesman for Miami-based Southern Command was quoted by the Associated Press.

Last week, the Public Record publication revealed that nurses at the camp will stop force-feeding 44 out of 106 hunger striking inmates during the holy month of Ramadan. However, nurses will not force-feed during the fasting hours of Ramadan.

"Our troops will be modifying the hours of meal delivery in accordance with the fasting hours," Lt. Col. Samuel House, a Guantanamo spokesman was quoted as saying. "Detainees will be provided with a mid-night snack (additional for Ramadan), and troops are taking into consideration the Taraweeh (6th) prayer, also during Ramadan. Following Ramadan, detainees will also participate in morning Eid prayer and feast meals will be offered on Aug 8 and 9.''

But the lawyers and the inmates challenge that statement for logistical reasons. In their complaint they write, "Because dozens of Guantanamo Bay detainees are currently being force-fed, it might very well prove to be logistically infeasible to conduct twice-daily force-feedings only at nighttime," the complaint states. "Petitioners therefore ask this Court, at a minimum, to enjoin any force-feeding between sunup and sundown during the month of Ramadan."

The inmates are also questioning the use of a nausea medicine known as Reglan, administered to prisoners to prevent vomiting. It is alleged that prolonged use of the drug has the  potential to cause a neurological disorder.

The hunger strike in Guantanamo  started  in February as an objection to confinement conditions and prisoner's indefinite detention. Currently 106 prisoners are on hunger strike, with 44 being force-fed twice a day. There are 166 prisoners at Guantanamo.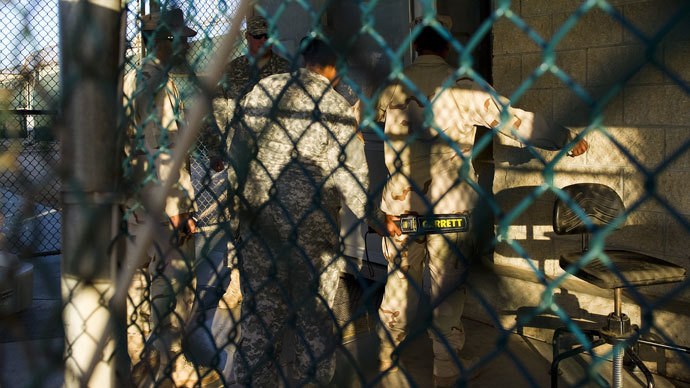 You can share this story on social media: