No girls around: Female-tracking app taken down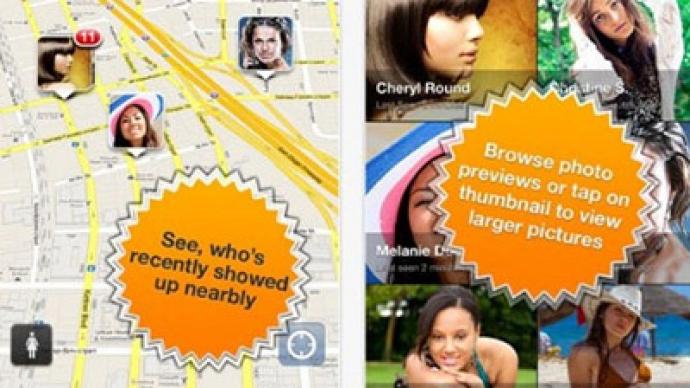 Controversial iPhone application "Girls Around Me", which allowed users to track all females in the area by collecting their information from social networks, has been taken down by the developer in the wake of a public outcry over privacy.
"Girls Around Me" used information from location-based social network Foursquare to find women on a map and view their publicly-available pictures from Facebook. The women had no idea they were being tracked by strangers and had no chance to opt out.As the application sparked debate over whether it encourages stalking, Foursquare cut access to it saying it violated a policy against aggregating information across venues."This is a violation of our API [application programming interface] policy, so we've reached out to the developer and shut off their API access," Foursquare spokeswoman Laura Covington told The New York Times.The creator of Girls Around Me, Russian developer i-Free Innovations, had to withdraw the application from Apple's App Store. It fired back at accusations in a letter to the Wall Street Journal saying it was "unethical to pick a scapegoat to talk about privacy concerns." It explained that the application was misunderstood, insisting that Girls Around Me only provides data that is already publicly available."The app was intended for facilitating discovering of great public venues nearby. The app was designed to make it easier for a user to step out of door and hang out in the city, find people with common interests and new places to go to," i-Free said in a letter."Since the app's launch we've seen numerous positive comments from users who claimed that the app helped them to discover 'hot spots' – venues that are popular among girls or boys," it added.The outcry around Girls Around Me once again raised the issue of online privacy, highlighting the question of how much data one should share publicly to stay safe.
You can share this story on social media: