Gilded youth kills his family following rage over money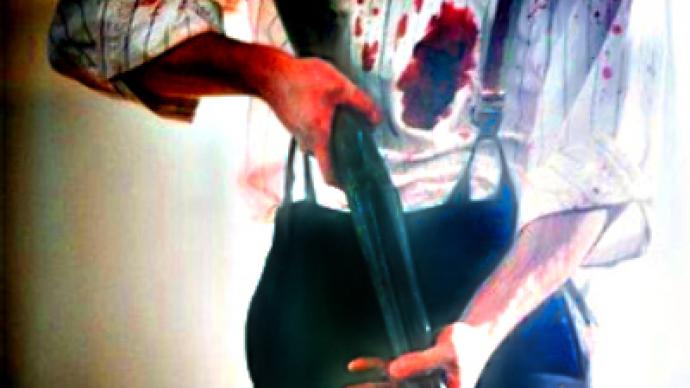 A 21-year-old man is accused of shooting his father, mother and uncle in the Russian city of Volgograd on May 19.
Police report the incident began at about 13:50 local time when the man began shooting a rifle in his parent's house. Reportedly, the young man had sold jewels belonging to the family, which sparked the incident.
According to police, after taking his father's shotgun, the young man locked himself in a bathroom. As the father attempted to open the door, the man burst out of the bathroom and shot his father.
The man then found his mother elsewhere in the house and shot her. Lastly, the man found his uncle, who was also in the house, and shot him. The only person spared was a five-year-old sister.
Police report the man then left the house and escaped in his father's Mitsubishi. However the uncle, who was badly wounded, managed to call the police before slipping into a coma.
The man was arrested the following day while hiding in a rented flat. While admitting his guilt, he was unable to offer an explanation for committing the triple murder.
The family has been described as privileged, having owned a prosperous café. Neighbours described the young man as being polite and quiet, friends – as being sociable and cheerful.
It is believed the conflict began a year ago when the son was expelled from school due to his poor grades. Following that, the man did not seek work, but lived off of his parents.
It is believed the man sold his parents' valuables to finance his expensive lifestyle. Further, there is speculation that the young man might have been involved in drugs or had gambling debts.
Experts also believe tensions may have exploded when the final argument with the father triggered this murderous event. Experts claim that it can be difficult for dependent persons to make decisions of their own and search for a way out of difficult situations, a so-called "tunnel consciousness" indulges them to concentrate solely on the problem without seeing obvious solutions.
Perhaps the massacre was a sort of reaction which released him from the endless circle of conflict, claims observers.
You can share this story on social media: