Breaking ice bonds: giant icicle melts under media spotlight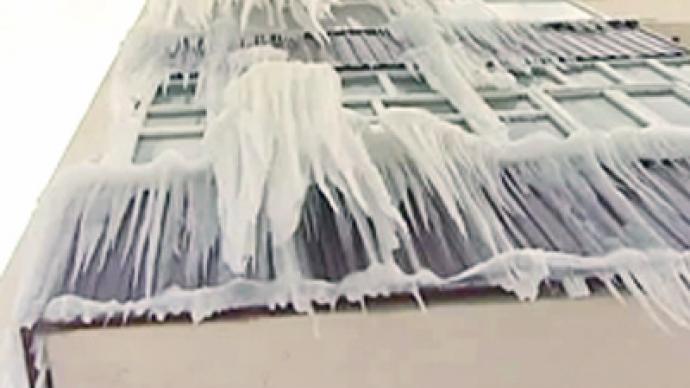 For several weeks, residents of the city of Nizhnekamsk in the republic of Tatarstan in Central Russia have had the chance to admire a new sightseeing attraction in the city – a house-sized icicle.
The icicle, about five storeys high, resembled a frozen waterfall. The residents of the building could not free the building from the icy grip on their own and asked the public services and emergency workers for help.Shovels and crowbars were no help with the monstrous ice mass, the building's residents said, adding that only special-purpose machines could have removed it.They were also afraid that the apartment block's balconies could collapse under the icicle's weight.But weeks were passing and no one came to their rescue until the media became interested in the story.Local TV company NTR says that only afterwards did public services workers clear the icicle away.Despite that, they continued to argue that the residents, as property owners, should have removed the ice covering their balconies by themselves.
You can share this story on social media: