Aged men's old-fashioned justice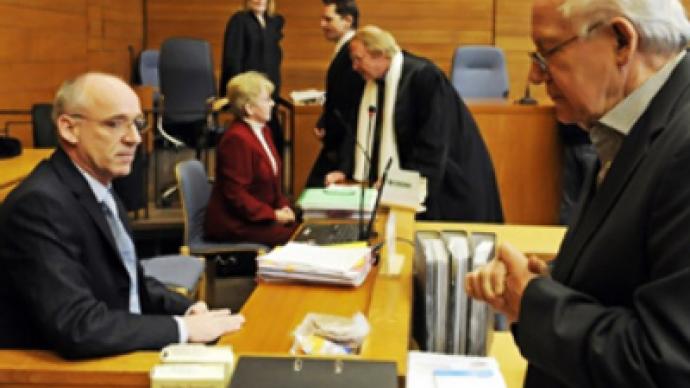 A criminal trial is underway in the German city of Munich of five pensioners who found themselves in the dock after kidnapping a man who allegedly speculated with about $2.5 million of their money.
Two married couples and their accomplice, all aged from 60 to 79, are charged with kidnapping their financial consultant, and illegally imprisoning and mutilating him.
Two defendants attacked the consultant while in his home, tied him up and put him in a car trunk in a box. Once the man tried to release himself, the old men severely beat him, breaking two ribs.
The pensioners kept the 56-year-old consultant in a barred basement for three days, forcing him to sign documents that obliged him to reimburse all losses of their money.
Police found the house where the consultant was confined after the hostage sent a ciphered fax message intended to provide reimbursement. A SWAT team set the prisoner free.
At the trial, the owner of the prison basement said that this act was not a kidnapping but an "invitation to spend a couple of days in Upper Bavaria."
The defendant also said that the consultant had dishonestly and cynically deceived him and his fellow defendants, and that his behavior had forced the culprits to act.
All five pensioners could spend up to five years in prison. Meanwhile, one of them has already been released from attending the trial for health reasons.
You can share this story on social media: