Germany investigates Nazi commander found living in US since 1949
Published time: 24 Jun, 2013 23:48
Edited time: 27 Jan, 2016 14:12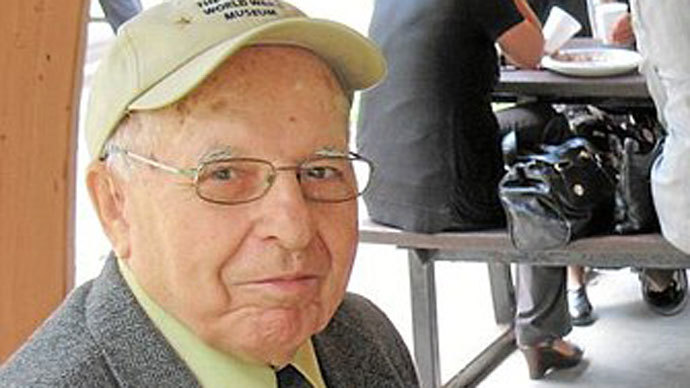 German prosecutors announced Monday that they are opening an investigation into a former commander of a Nazi SS-led hit squad who has been living in Minnesota since 1949.
94-year old Michael Karkoc concealed his past when he entered the US more than 60 years ago, saying he did not carry out any military service during World War Two.

But records obtained by the Associated Press under the Freedom of Information Act showed that he was an officer and founding member of the SS-led Ukrainian Self Defense Legion in 1943 and an officer in the SS Galician Division.

The Legion is accused of torching villages and killing civilians in Poland.

But the evidence dug up by AP, although it shows that Karkoc's unit was in the area, does not link him directly with the action.

Kurt Schrimm, the head of Germany's special prosecutor's office, which is responsible for investigating Nazi era war crimes, said he has opened a preliminary investigation to find further documentation and proof.

The only charges that can be brought against Karkoc are murder or accessory to murder, as under German law all other offences fall under the statute of limitations.

Germany has taken a tough line on former Nazis and those involved in Nazi war crimes and has insisted they must be prosecuted regardless of their age or health. Last year John Demjanjuk, a retired car factory worker from Ohio, died at the age of 91 while appealing his conviction that he took part in war crimes working as a guard at the Nazi extermination camp Sobibor.

Poland's National Remembrance Unit has also announced that prosecutors are reviewing files on Karkoc's unit for any evidence that would stand up an extradition request. The organization's separate investigation found that Karkoc's unit was involved in the Nazi suppression of the 1944 Warsaw Uprising against German occupation and the killing of civilians in the village of Chlaniow in southeastern Poland.

Those finding were reportedly confirmed by the AP investigation.
The fact that Karkoc lied about his war time service may also see him extradited from the US as the Department of Justice has deported dozens of suspected Nazi war criminals who falsified the true nature of their war time service.