Germany to field 130 agents against cyber spies, faces staff shortage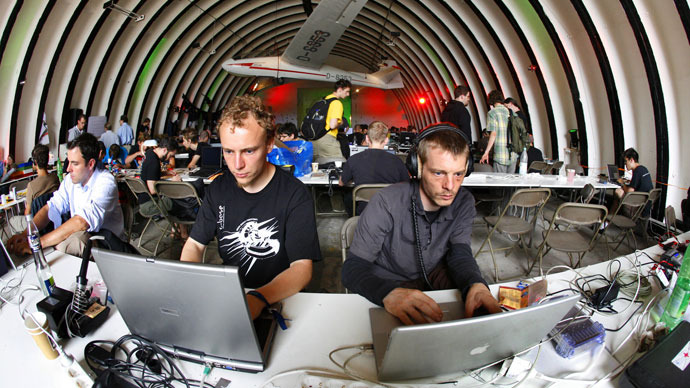 The German Federal Intelligence Agency (BND) has formed a new unit to defend federal bodies and national industry from online espionage. But it finds it difficult to fill all 130 new positions.
BND chief Gerhard Schindler has briefed a small number of MPs about the plan last week and has received an approval, reports the magazine Der Spiegel.
The agency is particularly concerned with hacker attacks from China and, to a lesser extent, from Russia, the report says. Schindler estimates that German federal government agencies endure three to five such attacks daily.
Germany's top spy says foreign hackers are currently only after information, but have the potential to damage industry, infrastructure, communications and government processes. The new counter-cyber espionage team is meant to mitigate that vulnerability.
The BND is now frantically searching for software experts to man the stations in the new unit. It hoped to attract people from the hacker community and private computer security firms with high wages, but it proved to be difficult. The agency is eyeing Germany's universities for suitable recruits now, the magazine says.
Some defense contractors working in Germany had been reported to withstand hacker attack last year, including the European aviation company EADS and steel producer involved in production of armor ThyssenKrupp.
Germany is mounting up cyber security amid growing tension over the rising influence of hacker operations. The US and China have recently been trading accusations of using hackers to attack each other.
Meanwhile last week Interpol enrolled Russia's leading information security company Kaspersky Lab to help the organization track down cyber criminals.
"Transnational crime cannot be fought in isolation, and drawing on private sector expertise and support against cybercrime is essential. Fighting cybercrime requires that law enforcement at both the national and international levels works with the private sector, particularly its forward-thinking technological leaders such as Kaspersky Lab, in order to keep pace with today's cybercriminals," Interpol Secretary General Ronald Noble told journalists.
You can share this story on social media: