Germans say goodbye to herbal high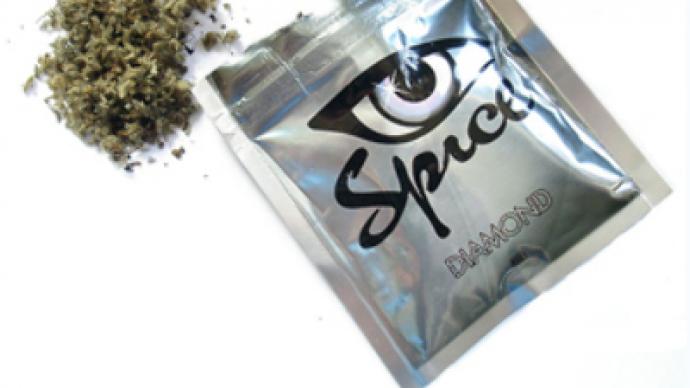 Germany is the latest country to ban a synthetic cannabis-like drug known as 'Spice'. Health officials banned the 'herbal air freshener' as they found it contained an ingredient similar to that found in marijuana.
Authorities across Europe have been taking a closer look at 'Spice' since its growth in popularity as a fashion drug – the trend being to smoke it like a joint – and Germany is the fourth nation, after Austria, the Netherlands and Switzerland, that has outright banned the product that was once freely available in 'head shops'.

The herbal mix, which has famed hallucinogenic effects, is manufactured in the UK by a company that claims it contains a mixture of traditionally used medicinal herbs, each of which supposedly produces mild effects with the overall blend resulting in the cannabis-like intoxication.

However, independent tests carried out by a German pharmaceutical company in November 2008 concluded that it was unclear what the actual plant ingredients were and suggested the cannabis-like effects were actually produced by a synthetic cannabinoid drug. In December 2008 the same company announced that their fears were correct, and a cannabinoid named JWH-018 had been found as one of the active components in the product.

Professor John W. Huffman of Clemson University, South Carolina, is an organic chemist and the unwitting 'godfather of Spice'. He first manufactured JWH-018 as part of his research almost ten years ago. Speaking from his office he was bemused at the use of one of his compounds (he lent his initials to its name) in such a commercial way.

"My initial reaction was to think that this was quite humorous," he said, "but now I am inundated with calls and emails from people asking me why was I making this stuff (JWH-018) in the first place. I've even had the American army onto me. They don't want their pilots getting high and flying around in the airplanes, and wanted to know if I knew how to detect the presence of it."

"JWH-018 is one of our early compounds. We've made about 450 others over the last 25 years in our attempt to study how the structure of compounds relates to its biological activity. It was actually made by an undergraduate who was working here through the summer."

So how did a little-known compound end up being rolled up and smoked across Europe as chemical cannabis?

"It turns out you could get JWH-018 as a plant additive from China. Someone must have looked up psycho-active compounds that were not illegal yet – they apparently found this from going through our publications. But it's very easy to make if you have the proper chemicals and a certain amount of lab expertise."

Despite being the man in charge of its discovery, Professor Huffman cannot say for sure how dangerous the consumption of the cannabinoid is: "Most of the cannabinoid available is not very pure, and I'm unsure of the quantities used in Spice, but the problem is there were no toxicity tests done on the compound. Consequently, using it for human use is probably very dumb because you don't know what it's going to do and it could very well kill you…one thing I can say for sure is that the cannabinoid is roughly four to five times stronger than natural cannabis."

Regardless of its potency and harmfulness, Germany has joined the growing number of countries where this 'legal high' is rapidly becoming illegal. JWH-018 has not been licensed anywhere in the world for medicinal applications and little is known about the effect on humans. Until we know more, perhaps it is better for people not to 'Spice' up their lives just yet.
Ciaran Walsh for RT
You can share this story on social media: