Georgian officer granted refugee status in Russia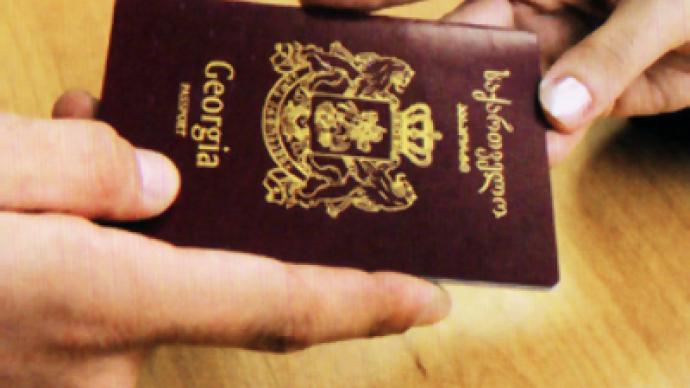 Former Georgian navy lieutenant Alik Bzhania, who fled to Russia earlier this year to seek political asylum, has been granted refugee status.
"Bzhania's application has been processed in accordance with the established procedure. He was granted refugee status some time ago," Konstantin Poltoranin, the deputy head of the Federal Migration Service's international and public relations department, told Interfax on Thursday.
On May 23 of this year, Bzhania left the Georgian forces and fled into Abkhazian territory where he surrendered to Russian border guards. He said it was his disagreement with President Saakashvili's policies that made him leave his country.
"Saakashvili is clearly not changing his course and I don't want to take part in another war with Russia. I don't want to shoot at my brothers. That's why I left," Alik Bzhania told a press conference in June of this year.
Pointing his finger at the Georgian leader, Bzhania said he "could no longer tolerate" watching his "country being destroyed from the inside."
As for reasons behind his choice to seek asylum, the 35-year-old said he didn't see Russia as an enemy of the Georgian people. In addition, he hoped for help from relatives living in this country.
Meanwhile, two other Georgian citizens are awaiting Russia's decision on granting them political asylum.
The first, Bardi Afanasyev, is an ex-producer at Georgian opposition television station Imedi, which used to belong to Georgian businessman Badri Patarkatsishvili – president Saakashvili's opponent. According to Afanasyev, the Georgian secret services has persecute him for his contacts with the Georgian opposition.
Another applicant is Georgian journalist Levan Gudadze, who claims he had to flee Georgia because of his articles accusing Saakashvili of starting the war in South Ossetia in August 2008 – which was the opposite of Tbilisi's official version. Gudadze said he was threatened after publishing that story on his website.
You can share this story on social media: