Georgia to sell sunken warships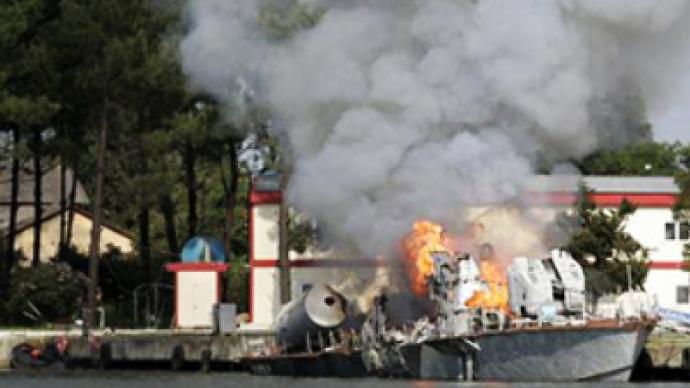 The Ministry of Economic Development in Georgia announced that it would sell three military ships that Russian troops allegedly sank in the Georgian port of Poti during the 5-day war in August.
The ministry announced on Thursday that the three ill-fated ships, the Dioskuria, Tskaltubo and Tbilisi,would be sold -but there is a catch. The buyer has to raise the ships from the sea bottom and remove them from the harbor waters.
Salvaging a ship is an expensive business and that is why the price of each ship has been set at a symbolic US$10 dollars.
You can share this story on social media: