When the music's over: Georgian authorities said to ban Russian songs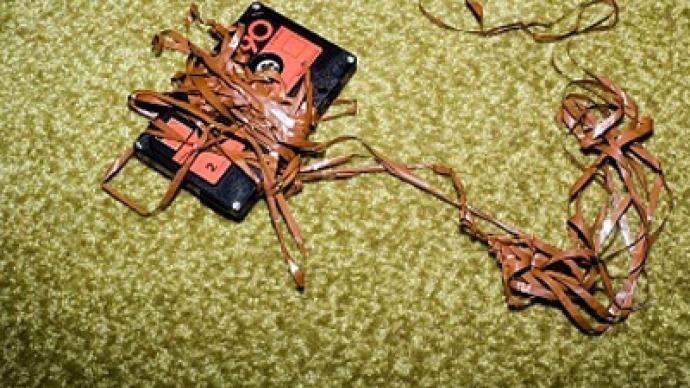 High tension between Russia and Georgia is spilling into everyday life. Georgian restaurant owners are facing the threat of fines if they decide to perform Russian songs.
Music is central to Georgian dining culture and Russian songs used to be sung alongside Georgian ones … at least until recently.  Performers complain they have been stopped from singing popular Russian songs."My musicians apologized and said they could not sing the requested songs because they were banned," said Georgian singer and composer Temur Rtskhiladze. "They said we would be fined US$300 dollars if we sang them." "Many Georgians who were sitting in the restaurant were very upset they could not hear the Russian songs they are all so fond of," he added.  Georgian media reports that restaurant owners were called to the country's Finance Ministry and warned that if Russian songs were performed they would face fines of nearly $300.When RT spoke to the ministry, however, they refused to comment, saying that no such meeting took place. Some say pressure to control what songs are sung should be resisted."The public has a right to condemn or welcome the singing of Russian songs but this smacks of censorship. Russian songs cannot be banned and the state should not try to regulate society like this," said Georgian cultural commentator Lela Gaprindashvili.  Performers say it is ridiculous to call them unpatriotic for singing popular Russian numbers."If this ban is enacted in law, then the whole world will laugh at Georgia, as it really is insanity," Temur Rtskhiladze said. Many classic Russian songs are synonymous with Georgian restaurants. However, if you want to hear them you may have to dine elsewhere because in Georgia it looks like the show could be over.
You can share this story on social media: