GCHQ 'intercepts' privileged emails of Libyans suing UK over rendition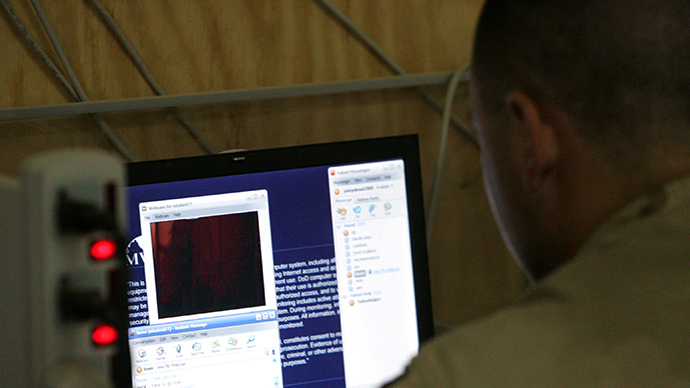 A complaint saying UK intel agency GCHQ intercepted legal advice strictly privileged to be kept private has been lodged by lawyers representing two Libyan families. Their clients claim they were rendered to Gaddafi's Libya by UK agents for torture.
Solicitors working with the human rights group Reprieve filed a notice of complaint on behalf of two Libyan families who led politically sensitive legal battles with the UK, the Guardian reported Sunday. The lawyers claim that UK security agencies prejudiced their clients' cases by breaching their right to a fair trial.

The document lists the UK security service, MI5, the Secret Intelligence Service, MI6, the Government Communications Headquarters, GCHQ, the UK Home Secretary and the UK Foreign Secretary as respondents.

It states: "There is a strong likelihood that the respondents have intercepted and are intercepting the applicants' legally privileged communications in respect of the [cases]."

The complaint has been lodged with the Investigatory Powers Tribunal – UK's most secret court that examines complaints about the intelligence services and government use of covert surveillance. Most of the tribunal's hearings are held in private, but the lawyers called for the case to be heard in open court.

The claim points out that two of the clients, Abdel Belhaj and Sami al-Saadi, were prominent leaders of the Libyan Islamic Fighting Group during the Libyan revolution, which makes them "likely to be of interest" to UK intelligence agencies.

While al-Saadi and his family have already settled their claim against the UK government for a payment of 2.2 million pounds, Belhaj's case is due to be heard shortly at the British High Court of Justice to resolve the kidnap and torture allegations.

Both claim that they were kidnapped and forcibly flown back with their wives and children from China to Libya as a result of joint MI6, CIA and Libyan operations in 2004. After Colonel Gaddafi was toppled, an MI6 fax supporting the rendition victims' case was revealed among documents recovered from Gaddafi government offices.

The fax was sent from MI6's Sir Mark Allen to Gaddafi's Foreign Minister Moussa Koussa. Allen congratulated Koussa on receiving Belhaj, who was then known as Abu Abdallah Assadaq, saying that "this was the least we could do for you and for Libya to demonstrate the remarkable relationship we have built up over recent years."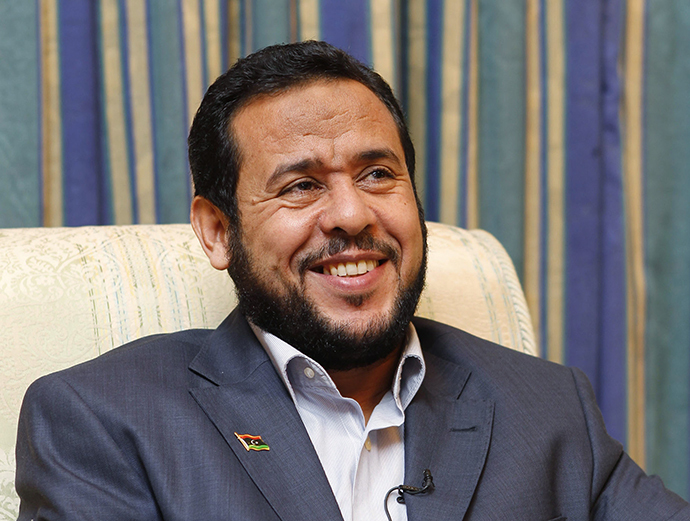 The UK Foreign Office has not so far conceded any liability for the renditions of the Libyans.

A statement by Reprieve's strategic director, Cori Crider, published on the human rights group's website Monday, said: "It is bad enough that UK security services helped kidnap and render young children and a pregnant woman into the hands of Colonel Gaddafi. To add insult to injury, they are now trying to undermine their right to a fair trial by spying on private communications with their lawyers."

"UK complicity in Gaddafi's torture of his opponents is a shameful incident that needs to be opened up to public scrutiny – not subject to more skullduggery from GCHQ," Crider said.
According to the Law Society, which represents solicitors in England and Wales, clients have an "absolute, fundamental human right" to be candid with their legal advisers and not have their communications disclosed. This "cannot be overridden by any other interest," the society's rules say.

The only basis for legal exemption that could possible enable a UK agency to intercept emails would be the prevention of crime, the lawyers stated in their complaint, adding that such consideration could not be relevant in the context of their clients' cases.

The complaint has emerged in the footsteps of revelations on the GCHQ's extensive monitoring Tempora program, which were leaked by the former NSA contractor Edward Snowden and published by Guardian.

GCHQ's alleged capability to tap directly into fiber optic cables carrying the bulk of online exchanges that transit the UK has been directly cited by the lawyers as the evidence supporting the complaint.

The "full range of electronic communications" obtained by GCHQ through Tempora is said to be routinely stored for three to thirty days, but the communications could reportedly be held for longer if "deemed to be of interest."

Snowden's leaks have already triggered the Law Society to consider issuing new guidance to British solicitors, amid growing concern that the government's mass online surveillance operations are undermining the ability of their clients to take legal cases against the state. Several UK law firms are reportedly reviewing the way they communicate with clients.

You can share this story on social media: