$10 billion Mid-East gas pipeline aims at EU markets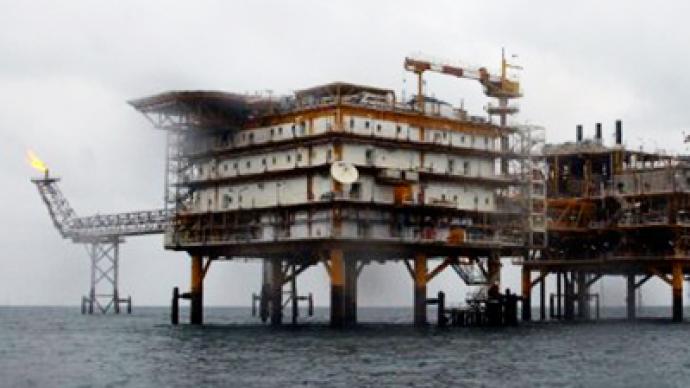 The oil ministers of Iran, Iraq and Syria have agreed on the construction of a 5,000-km pipeline, which is designed to transport Iranian natural gas westwards. The project will compete against the European Nabucco project.
The pipeline is to transport gas extracted at Iran's South Pars gas field through territories of Iraq, Syria and Lebanon, and further across the Mediterranean Sea to Europe. The project, with an estimated cost of $10 billion, will take three to five years to complete, officials say.The pipeline will have the maximum discharge of 110 million cubic meters of gas daily. Iraq says it will be buying between 10 and 15 million cubic meters of that amount until at least 2020. Syria wants 15 to 20 million cubic meters and Lebanon is to claim five to seven million cubic meters. The rest is to be sold to European consumers, the Middle-Eastern partners hope.The planned pipeline has a secured supply of gas, with the South Pars field holding some 16 trillion cubic meters of the fuel, head of Iran's state gas company NIGS, Javad Owji, said after the Memorandum of Understanding was inked by the ministers on Monday. This is a necessary condition for such a pipeline project, which the Nabucco project does not meet, he pointed out.Nabucco is the project supported by the EU, which is to transport natural gas from Central Asia to Europe via Turkey. Its major drawback is a lack of supply, since Russia has contracted most of gas, which will be extracted by countries in the region for decades to come. Iran was considered as a possible source of gas for Nabucco, but was ruled out after the US and EU imposed sanctions against Tehran over its controversial nuclear power program.Iraqi Oil Minister Abdul Kareem Luaibi said his country is not barred from dealing with Tehran by those notions."Presently, Iraq is an independent country, and the sanctions by the US and other Western countries could have no effect on our relations with Iran," the minister said on Monday as cited by Iran's Press TV.Iran has the world's second-largest natural gas reserves after Russia, with some 28 trillion cubic meters or proved reserves, or 16 per cent of the world's total.
You can share this story on social media: