Estonian gas co. advertises with Auschwitz gate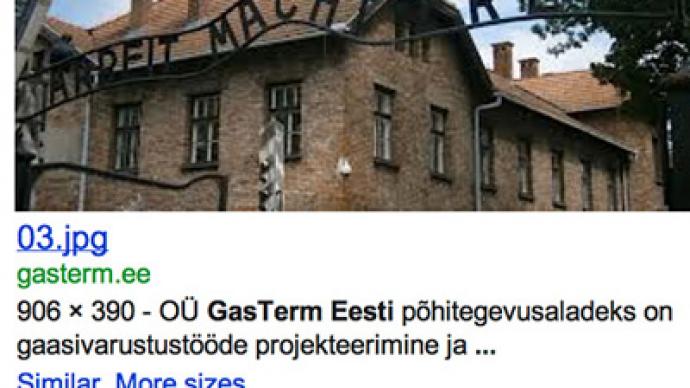 An Estonian company has landed itself in a scandal after its website posted an image of the infamous "Arbeit macht frei" (work sets you free) gate to the Auschwitz concentration camp in an attempt to advertise the firm's gas and heating services.
The image of the Auschwitz gate on Gasterm's website was supplied with a signature that can be roughly translated as "Gas heating – flexible, convenient and effective." The slogan, which looks regular for this section, sent an odd message when placed right under the notorious sign adorning the Auschwitz gate.The advertisement was added to the website the previous week, according to the Estonian daily DzD. By Thursday, the day on which Europe commemorates victims of Stalinism and Nazism, the image was replaced by one of a gas burner. The slogan was expanded to say: "If the image placed here earlier has caused any inconvenience, please accept our sincere apologies."
The Auschwitz image was personally created by Gasterm Executive Director Sven Linros, he told the Eesti Päevaleht newspaper. He wanted to show the historic place from a different perspective. Linros says that when touring the Auschwitz camp he was astonished to find out gas heating was also used there."This slight provocation was probably a bad idea," Linros said in the wake of several angry emails, Delfi.ee portal quotes him.Linros says he condemns the crimes against humanity committed in the concentration camp. But he also insists the Gasterm website is designed for gas heating experts, who did not seem to find the image at all controversial.Linros went on to relate a joke about Hitler and his gas bill.Over 1.3 million people died in the Nazi camp, situated in Poland, during World War II. Auschwitz is still remembered for its gas chambers used for mass executions.
You can share this story on social media: