No to 'extension of colonialism': Gambia quits Commonwealth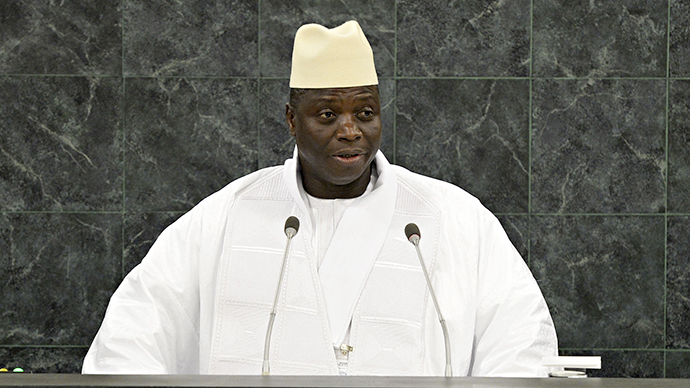 Gambia announced it is immediately leaving the Commonwealth of Nations, saying it will not be part of an "institution that represents an extension of colonialism."
"The general public is hereby informed that the government of the Gambia has left the Commonwealth of Nations with immediate effect," the government said in a statement.

The Commonwealth is made up of over 50 countries, most of which are former territories of the British Empire. Gambia is located in western Africa and enveloped by Senegal.

"[The] government has withdrawn its membership of the British Commonwealth and decided that the Gambia will never be a member of any neo-colonial institution and will never be a party to any institution that represents an extension of colonialism."

Government officials did not respond to press inquires Wednesday, Reuters reported.

However, one anonymous foreign ministry official told AFP the decision was made after the government disagreed with a 2012 proposal by the Commonwealth to create commissions in the Gambian capital of Banjul to address human rights, media rights, and corruption. Following the proposal, Commonwealth Secretary-General Kamalesh Sharma met with Gambian President Yahya Jammeh and other top officials.

Jammeh has ruled Gambia - Africa's smallest mainland country - since 1994, and has been often accused of human rights abuses, including unlawful detentions, media intimidation, and discrimination against minorities in the country.

Since the mid-fifteenth century, the Portuguese, French, and British empires competed for colonial supremacy in Gambia. It is estimated that well over three million people from the Gambia area were sold into slavery during the transatlantic slave trade. Present Gambian boundaries were formed in 1889 as the area became a British Crown Colony known as British Gambia. Gambia formed its own executive and legislative councils in 1901, and on February 18, 1965, Gambia gained independence as a constitutional monarchy within the Commonwealth of Nations.

You can share this story on social media: