Mysterious Sea of Galilee stone structure part of ancient 'well-organized society' - Israeli scientists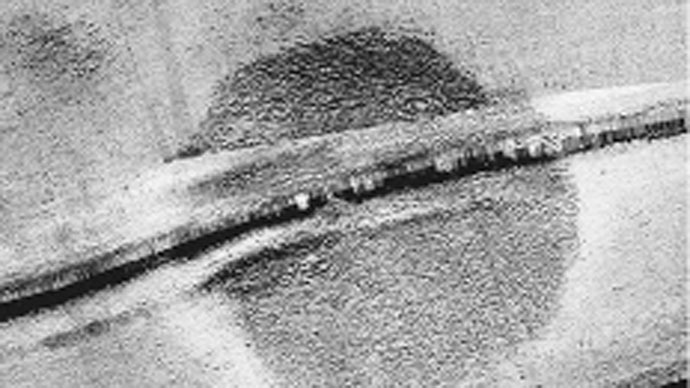 A mysterious stone structure, which was discovered at the bottom of the Sea of Galilee in Israel nine years ago, is most likely to be a human-made burial mound, an article by the divers investigating the site claims.
The monument, which is made off large boulders, has the shape of a cone and an estimated weight of around 60,000 tons. It rises ten meters tall and has a diameter of around 70 meters.

The anomaly was first detected in the summer of 2003 during a sonar survey of the southwest part of the Sea of Galilee, which is the largest freshwater lake in Israel and lowest freshwater lake on Earth at 211 meters.

The divers have shared their findings in an entry published at the International Journal of Nautical Archaeology.  

"The shape and composition of the submerged structure does not resemble any natural feature. We therefore conclude that it is man-made and might be termed a cairn," the article said.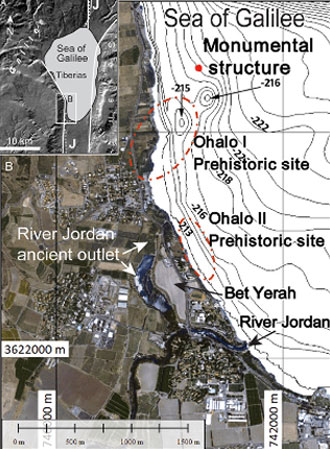 The construction was most probably built on shore and was submerged due to a rise in sea level. But it's not ruled out that the structure could've also been assembled under water as part of the marine-based economy because it attracts plenty of fish.   
"Close inspection by scuba diving revealed that the structure is made of basalt boulders up to 1 m (3.2 feet) long with no apparent construction pattern," the scientists stressed.
"The boulders have natural faces with no signs of cutting or chiseling. Similarly, we did not find any sign of arrangement or walls that delineate this structure." But in order to talk precisely about the building's dating and purpose, the researches need to find associated artefacts, for which archaeological excavation is required.
Yitzhak Paz, of the Israel Antiquities Authority and Ben-Gurion University, believes it could date more than 4.000 years back.
"The more logical possibility is that it belongs to the third millennium B.C., because there are other megalithic phenomena [from that time] that are found close by," he told LiveScience.

The most notable of which is Khirbet Beteiha, which was "the most powerful and fortified town" situated on the territory of modern Israel 4,000 ago. The underwater construction is located 30 kilometers away from it.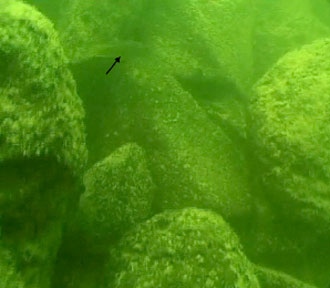 Paz added that the ten-meter-tall construction indicates that those, who made it, had a "well-organized society, with planning skills and economic ability," otherwise such a project would've been impossible.
The scientist expressed hope that an underwater archaeological expedition, which will help clear the uncertainty, will take place in the near future as the research branch of the Israeli Antiquities Authority has everything ready for the endeavour.
"We will try to do it in the near future, I hope, but it depends on a lot of factors," Paz said.

You can share this story on social media: