Gaddafi appears on TV after two-week absence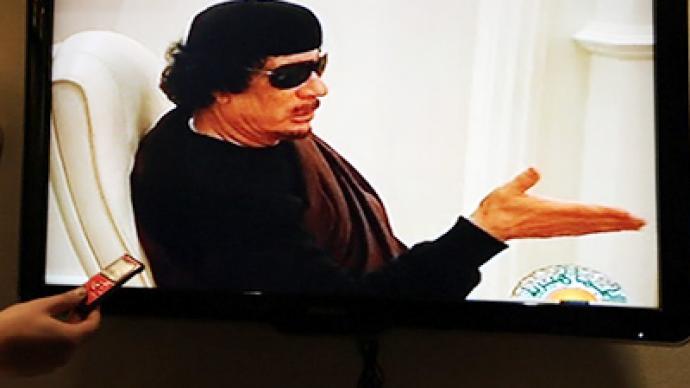 Libyan state TV has shown footage of an apparently unharmed Colonel Muammar Gaddafi to put an end to a fortnight of speculation about his death.
Gaddafi was shown on Wednesday evening meeting Libyan officials in a hotel in the capital of Tripoli. To confirm the authenticity of the video, the camera zoomed in on the date highlighted on a projection screen behind Gaddafi, which was showing a morning chat program on the Al Jamahirya television channel. The date at the bottom of the screen read "2011-5-11.""We tell the world: 'Those are the representatives of the Libyan tribes,'" Gaddafi said, as quoted by Reuters. Then Gaddafi named a few of them. "You will be victorious," an old man replied to him.Reuters journalists staying at the same hotel said some rooms there had been sealed off during the day for an event, but that they had not seen Gaddafi. In the past, Gaddafi would make a dramatic entrance accompanied by a large staff of minders and aides.Gaddafi's previous appearance almost two weeks ago was followed by a NATO airstrike which killed Gaddafi's son and three grandchildren on April 30. Gaddafi's silence after the event prompted media speculation about his alleged death.
You can share this story on social media: