Gaddafi 'remains in Libya against all odds'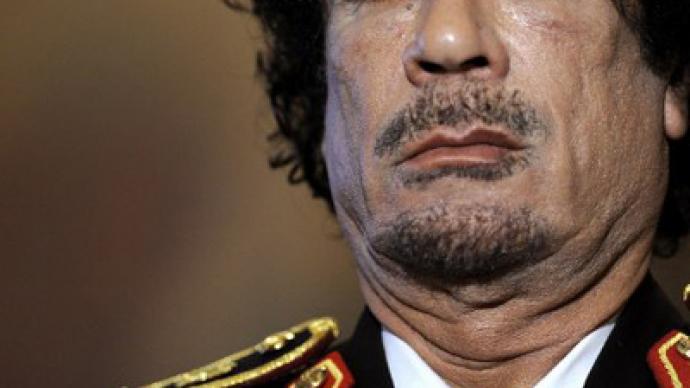 Deposed Libyan leader Muammar Gaddafi is in Libya and well protected, claimed his spokesman, Mussa Ibrahim, who stated to Arrai, a Syrian TV channel, that the colonel "feels fit and is in an expansive mood."
­Ibrahim insisted his boss resides in a place "where no criminal gangs can get him."
The spokesman also claimed that Gaddafi's son Seif al-Islam has also remained in Libya, and is changing locations constantly.
Beginning at the end of March, the NATO coalition aired multiple claims about the Libyan leader fleeing the scene, leaving the doors open for NATO-supported rebels to come and rule Libya.
Gaddafi was reportedly exiled to a neighboring African country like Algeria or to a remote country like Venezuela. On August 22, there were rumors that Gaddafi was in talks with the authorities of the Republic of South Africa, while Al Jazeera debated whether Gaddafi would be heading to Zimbabwe or Angola. It seems, however, that the colonel has abided by his words and remains at home.
In the meantime, the rebels once again extended their ultimatum to the defenders of besieged desert town of Bani Walid, southeast of Tripoli. Hundreds of rebels supported by artillery have prepared to assault the last loyalist stronghold.
The forces loyal to Gaddafi have been fighting with rebels from Benghazi, directly supported by NATO, for over half a year now, but once the capitol Tripoli was captured in August – with British and French special forces clearing the way for disorganized rebels – the loyalist forces settled down into a guerilla war.