Fukushima cleanup suspended after worker's death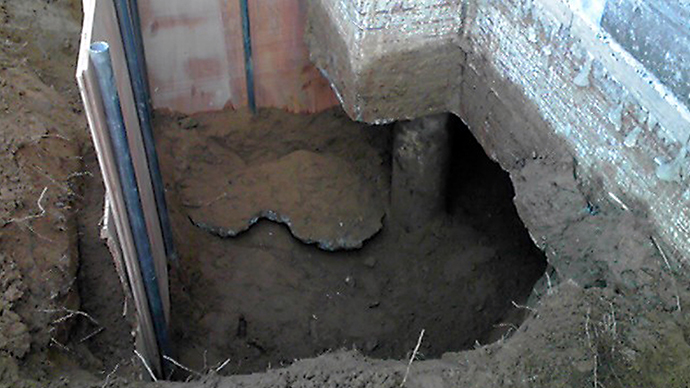 The operator of Japan's crippled Fukushima nuclear plant, TEPCO, suspended the cleanup at the facility after one of the workers died while digging a ditch Friday.
A man in his fifties was buried under gravel as he was digging near the nuclear plant's storage area, Tokyo Electric Power Co. said.

The worker was dug out and rushed to hospital, but failed to regain consciousness and was pronounced dead three hours after the incident.

"In the three years since the disaster, we had not had any worker deaths caused by work [inside the plant]. The fact that such a serious accident has occurred is deeply regrettable," said Masayuki Ono, a spokesperson for TEPCO in Tokyo, Reuters reported.

All cleanup operations at the plant have been suspended for an immediate safety inspection, Kyodo News reports.

Like most of the laborers at the disaster-hit nuclear plant, the worker was hired by TEPCO through a subcontractor.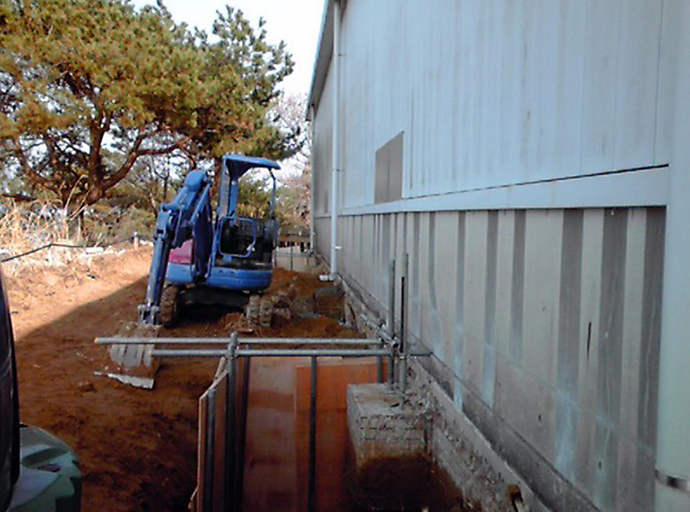 The Fukushima operator didn't announce the man's name or his direct employer, only saying that he reported up to Toso Fudosan Kanri Company, a first-tier contractor under TEPCO.

Friday's fatality was the fifth death among the workers involved in the cleanup operation at the Fukushima plant. According to TEPCO, three people have died from heart attacks and one died from leukemia.

The company said that none of the deaths were related to radiation exposure as the workers are thoroughly monitored and removed from duty after reaching an annual radiation limit.

Earlier Friday, TEPCO said that work to remove fuel rods from one of the destroyed reactor buildings had been also halted.

The delay was caused by a worker mishandling a giant crane on Wednesday as he damaged the mechanism by moving it without disengaging the handbrake.

TEPCO has been widely criticized for its handling of the cleanup, which has been plagued by a series of leaks of contaminated radioactive water from hastily built tanks.

About 436,000 cubic meters of contaminated radioactive water is stored at the site in about 1,200 tanks, with the operator struggling to decontaminate it due to frequent failures of equipment.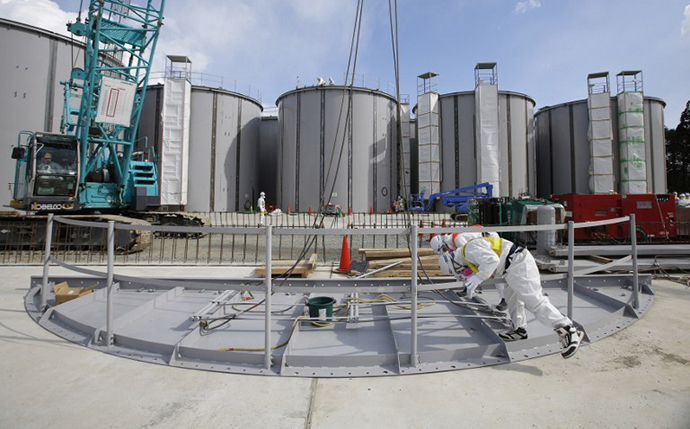 In mid-January, TEPCO warned that nuclear radiation at the boundaries of the damaged power plant had jumped to eight times the government safety guideline.

An investigation by Reuters last year revealed widespread labor abuses at Fukushima, with workers speaking of lack of scrutiny over working conditions inside the plant and their payments being skimmed.

An earthquake and tsunami hit the Fukushima Dai-ichi plant, which is situated just 220 kilometers away from capital Tokyo, on March 11, 2011.

Three reactors at the facility went into meltdown and exploded causing the world's worst nuclear disaster since Chernobyl in 1986.

The contamination of water, food and air in the area forces over 160,000 residents to flee from nearby towns and villages.
You can share this story on social media: