Google Maps offers virtual tour of Japanese ghost town near Fukushima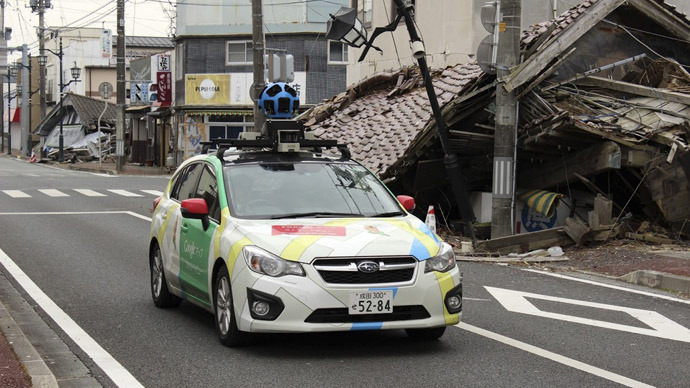 Google has come to a place where humans fear to tread: The company's geo service is now offering a glimpse at a Japanese ghost town, abandoned since after the Fukushima nuclear disaster two years ago.
Over 21,000 people used to live in the Japanese town of Namie-machi until March 2011, when the residents all evacuated following the earthquake that damaged the nearby Fukushima power plant; radioactive leaks from the plant have made the area hazardous to humans.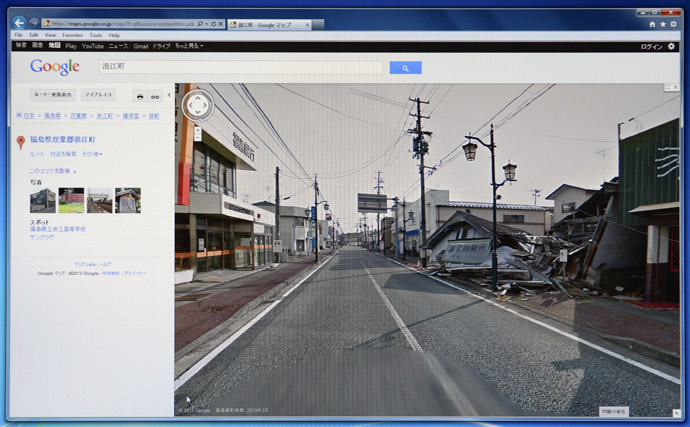 For two years, time has been standing still in Namie-machi. Panoramic photography for Google Maps' Street View now gives users the opportunity to see the town's ruined buildings and empty streets, and also the many fishing boats that were washed several kilometers inland by the tsunami.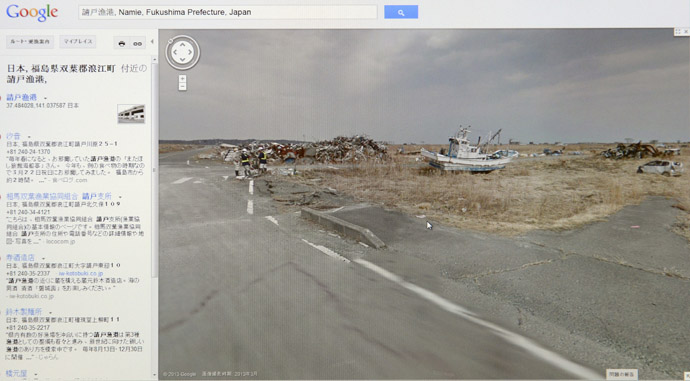 Namie-machi Mayor Tamotsu Baba helped Google carry out the project.

"Many of the displaced townspeople have asked to see the current state of their city, and there are surely many people around the world who want a better sense of how the nuclear incident affected surrounding communities," Baba wrote in an official Google blog post.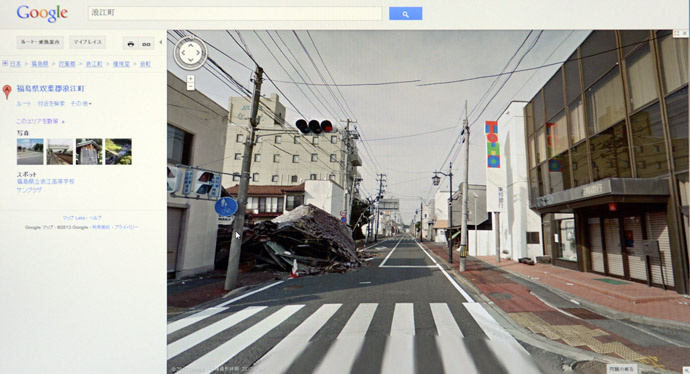 The mayor of the ghost town remembers the time when the main city street hosted a crowd of 100,000 visitors for the local festival.

Mayor Baba hopes the imagery published by Google will become "a permanent record of what happened to Namie-machi in the earthquake, tsunami, and nuclear disaster."

You can share this story on social media: