Japan sat on Fukushima data as people 'fled to radioactive zones'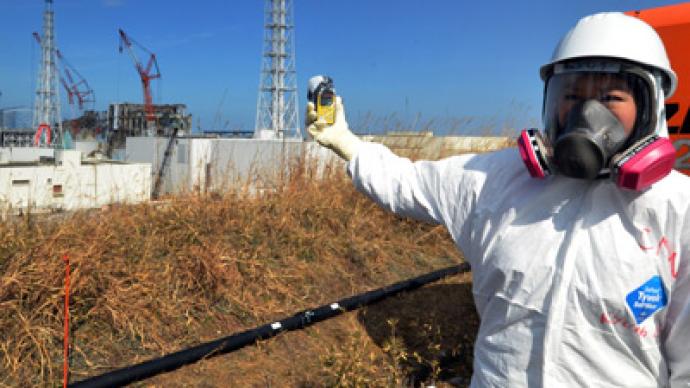 Japanese authorities failed to disclose US data on the spread of radiation from the crippled Fukushima nuclear plant last year, a cabinet minister says. This left some evacuees fleeing in the same direction as the radioactive emissions, media report.
The March 11, 2011 tsunami and earthquake partially wrecked the Fukushima nuclear plant north of Tokyo. 160,000 people fled the ensuing worst nuclear accident since Chernobyl in 1986. US military aircraft gathered radiation data over a 45-km (28-mile) radius from March 17-19. The data showed that people in a radius of around 25 km – some moving towards the plant- received the annual permissible level of radiation in eight hours.It seems Japan's Foreign Ministry passed the information to the Nuclear and Industrial Safety Agency (NISA) and the Science and Technology Ministry. But neither passed it on to the prime minister's office, which was overseeing the evacuations."It is extremely regrettable that this information was not shared or utilized properly within the government and I have no words to apologize, especially to the disaster victims," Industry Minister Yukio Edano, top government spokesman during the crisis, told a news conference. The Japanese government had already admitted it did not disclose information from computer forecasts which predicted the direction radioactive emission would travel.Two panels of experts are currently wrapping up investigations into the causes and responses to the Fukushima crisis. Edano did not comment on whether anyone in the government would be fired or punished after the panels' reports are issued.