Almost half the children in Fukushima test positive for radiation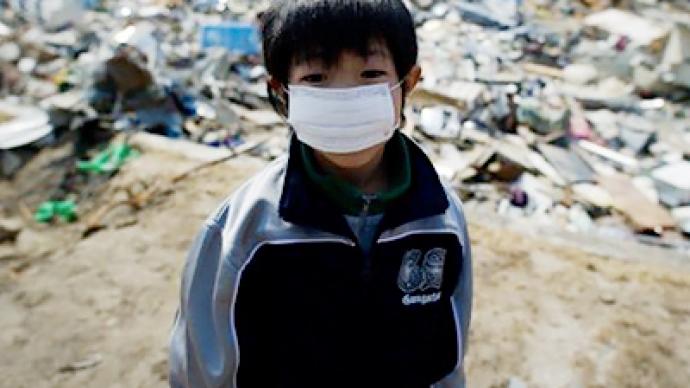 Some 45 per cent of 1,080 children under 15 from the Japanese Fukushima Prefecture have tested positive for thyroid exposure to radiation, a nuclear watchdog report says.
The screening was performed by Japan's Nuclear Safety Commission between March 26 and March 30 in the wake of the Fukushima Daiichi nuclear disaster, the independent body said on Tuesday.Among those who tested positive, the degree of exposure was measured at 0.04 microsieverts per hour or less in the majority of cases. The maximum measured was 0.1 microsieverts per hour in a one-year-old. The government-established threshold for further investigation is 0.2 microsieverts per hour, so no emergency probe will be undertaken, officials said.Earlier, a Japanese civic group and Acro, a French body that measures radioactivity, reported that they had tested ten residents of Fukushima City aged between six and 16. All of them had trace amounts of radioactive substances in their urine.Many residents of the Fukushima area fear that the government is underestimating the radiation risk posed by the damaged nuclear plant and are launching a civic action to decontaminate their environment.The Fukushima plant was heavily damaged by the March 11 earthquake and tsunami, resulting in reactor meltdown and the release of radioactive material. The site is to be covered by plastic domes to contain the radiation, while engineers cool down the reactor cores and prepare for a permanent concrete sarcophagus to be erected.
You can share this story on social media: