Chained-up teenager freed after five-day "lesson" from father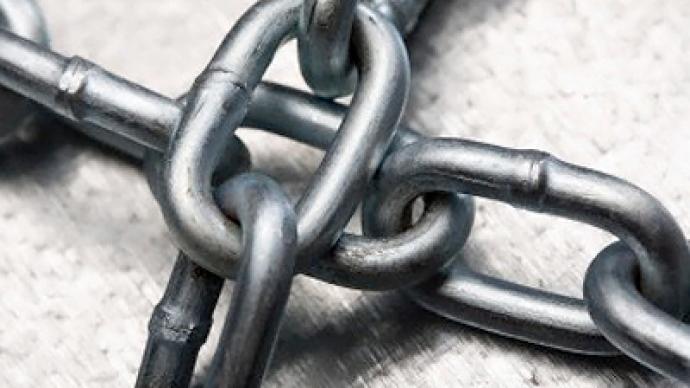 A 17-year-old girl has been freed after five days of being chained up by her father who suspected her of drug abuse and playing truant from college.
Russian police freed the girl who was being held captive in her own home after a tip-off from one of her friends.Her parents reportedly told police they found an empty pack of medicine and that they had been informed their daughter had been missing lessons. They claimed their actions were an educational measure to teach their child a lesson and that she was treated well. They said she was allowed to go to the bathroom and had food. According to police, while the girl was chained up in her room she managed to reach her cell phone and sent a short message to a friend saying that her father was keeping her captive. The investigators say that the chain on which the parents secured their daughter was about one centimeter in diameter. One end of it was attached to the wall, the other wrapped around her neck.  Even though experts say that the girl did not show signs of drug addiction, they now need to investigate what kind of medicines were found in her pocket.Investigators are questioning all the neighbors. There is a possibility that the father may face criminal charges for the illegal detention of his daughter.
You can share this story on social media: