France uncovers its citizens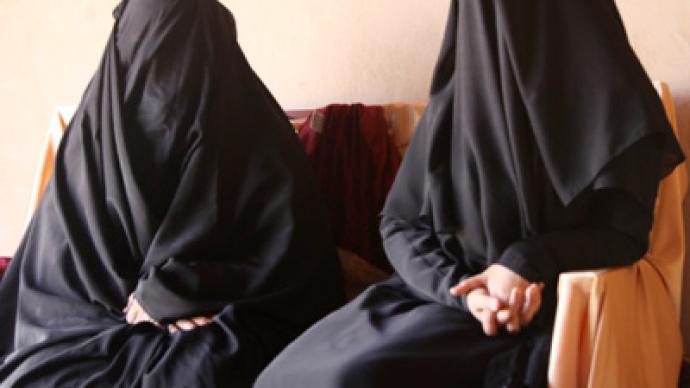 A new law came into effect in France, banning women from wearing full-face veils in public. The law produced quite a controversial effect and risks igniting social tension in the country.
From today forward a new French law bans all women covering their faces in public. It is said to have been designed to make Muslim women integrate into society. Common people however feel the law has had the opposite effect: "My friends have simply stopped going out at all", said a young woman.The new ruling has made some scared to speak up and go out, but there are many who are outright refusing to change the way they dress.  Rachid Nekkaz, a French businessman believes this move undermines what the French Republic stands for. He even pledges to pay the 150 euro fine for anyone who continues to wear a veil. The government assures the move is aimed at promoting integration. But critics accuse President Sarkozy of stigmatizing Islam to win back votes from the right.Abderrahmane Dahmane was fired as Nicolas Sarkozy's integration adviser last month after being one of the first to criticize the President's approach. He now encourages French Muslims to wear a star similar to the one Jews were forced to wear by the Nazis. "This government should learn how to negotiate!" stated Dahmane.It seems the country's population is only too ready to take Dahmane's side – opinion polls show record low approval ratings for the French government – with accusations it is deliberately stirring interracial tension.France has seen riots in recent years against government policies, and today more disaffection seems to be in store. On Friday, Muslims were forced to pray on the city streets in Paris – the government blocked the entrance of basic public prayer rooms. Worshippers believe this is still more discrimination against the Muslim population that they have to live through."It is a distinct possibility, especially when domestic decisions and events, and foreign decisions and events come together", said Josef Janning from the European Policy Center.Apart from sparking anger in the country's citizens, France also outraged partners in Europe. Josef Jenning criticizes France's illegal deportation of Roma and sending North African refugees back to Italy in the face of international anger. These decisions have split the Franco-German axis that drives the EU.Analysts fear France can no longer lecture Muslim regimes when it picks on its own ethnic minorities."Why should we stop persecuting Christians if you are persecuting Muslims? You have absolutely no credibility and reliability to tell us what we should do", said Piotr Kaczynski from the Centre for European Policy Studies.Cracks are forming within the French government over its hardline policies. Several high-profile politicians in the ruling UMP party last week quit. And even more are expected to do the same in the coming days.
You can share this story on social media: