France to cut 34,000 jobs in defense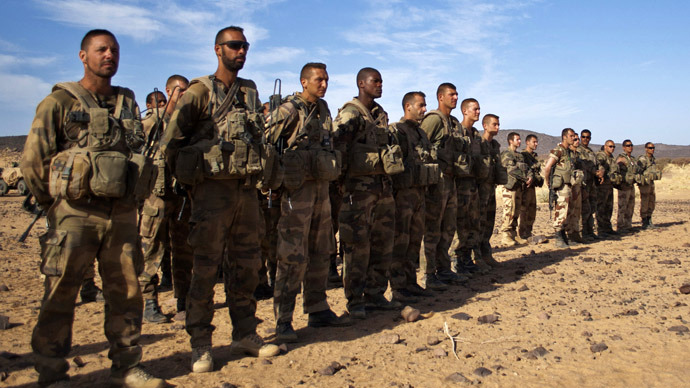 France is set to scrap 34,000 jobs in the armed forces by 2019 seeking to reduce its military spending.
On Monday, the French government unveiled the long-awaited nation's five-year blueprint for defense 'flat budget' strategy.
The document comes amid discussions of the nation's future military role – particularly in Africa – and the country's attempt to put its economy in order after it was hit by the world economic crisis as well as on-going stagnation in Europe. 
The "White Paper" sets an overall budget for the period between 2014 and 2019 at 179.2 billion (US $ 234.4 billion), reports Reuters.
That is after the earlier proposed spending cuts were slammed by the French military officials and MPs. 
The country's defense contractors, such as government-owned Nexter, said earlier that big cuts could hamper the ability of France to react to international threats.
But keeping the budget flat will cost the nuclear power, with a permanent seat at the UN Security Council, massive job cuts in the armed forces.  France's "defense ministry will have to reduce its staff by about 34,000 people," the document says.
"This new White Paper puts the emphasis on three priorities of our strategy: protection, dissuasion and intervention," Hollande told reporters.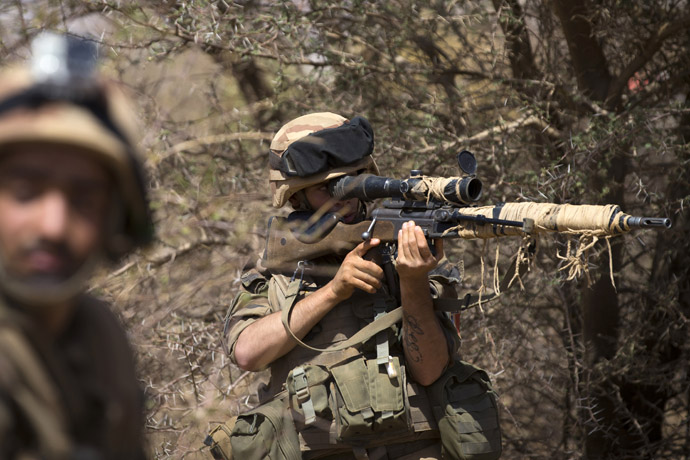 The decision by the Socialist government - which is striving to reduce state spending by 60 billion euros - has sparked criticism among opponents.
"This is total madness," said Nicolas Dupont-Aignan, l'Essone deputy and president of republican party Debout la Republique. "We need a defense force more than ever, especially because other European countries don't have one."
Some 24,000 posts will be cut between 2016 and 2019, reports RFI. 10,000 more will lose their jobs as part the previous White Paper. Issued in 2008 by then president Nicolas Sarkozy, the other document urged a 54,000 reduction in the military in 2009-2014.
However, the country had to reshape its defense policy following the events that could not have been foreseen five years ago such as uprisings in North Africa and the Middle East. In recent years, France intervened in several conflicts including Libya and the Ivory Coast and sent its troops to its former colony Mali.
The exact number of jobs cut in individual army departments is not yet clear. But, according to Le Figaro, one of the army's eight brigades – 7,000 soldiers – will be fired, sites RFI.
Meanwhile, the unemployment rate in France has been rising for almost two years, and climbed to a record new level in March.  The number of jobseekers in the country reached 3.22 million, surpassing a previous peak in 1997, official data revealed last week.