Prepare for fracking, UK minister tells Southern England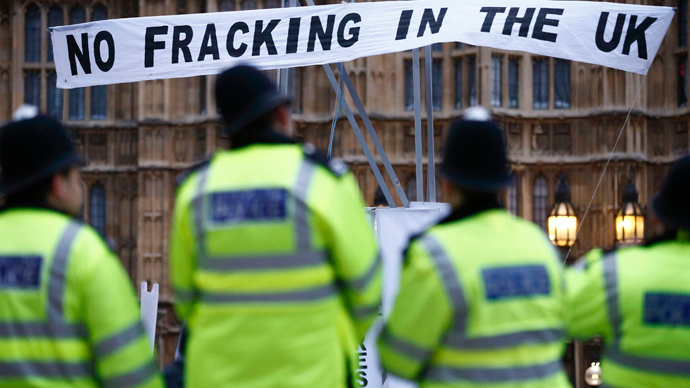 Households right across the south of England should prepare for gas fracking in their backyards, a senior government minister warned. He also said the government would be cutting back on the number of wind farms built in the future.
Michael Fallon said that a study by the water industry, due to be released in a few weeks, will conclude that fracking is safe.
Fallon, a conservative minister, who has posts in the business and energy departments, which might be why he knows the results of the study by the water industry before they have been officially published, said that Britain could emulate US states like Texas, in the extraction of shale gas.
Counties in the Conservative heartlands of southern England, such as Wiltshire, surrey, Hampshire, Sussex and Kent could become major centers for fracking, he told the Telegraph.
Fracking, or hydraulic fracturing, is a controversial method of extracting small pockets of gas trapped in rock by pumping in pressurized water and a toxic mix of chemicals. Supporters say it produces large amounts of cheap energy but critics say it's dangerous, can pollute the water table and cause other environmental damage and earth tremors.
Water UK, which represents Britain's water companies, was concerned about the pollution effects of fracking and began a study into its safety earlier this year. However, Fallon said that it will conclude that there is no risk of contaminating water supplies though fracking.
The report by the water companies will be seen as part of the wider government drive to dispel fears about shale gas.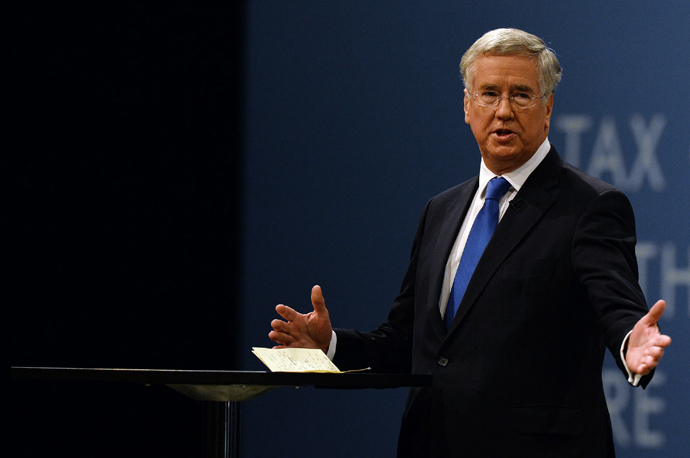 For their part energy companies involved in fracking have promised one-off payments of £100,000 when an exploratory well is drilled and 1% of revenues to be handed over to local communities should drilling be successful .
But it is the environmental fears that led to a determined protest at Balcomb in West Sussex earlier this year, where local residents joined with hardcore activists to protest a proposed shale gas site being tested for its commercial viability by energy giant Cuadrilla.
Until now fracking in the UK has been focused in the north of England but next year the British Geological Survey will publish a map of southern England in which it will identify areas rich in shale gas.
Fallon added that he had discussed the lucrative benefits of fracking with the governor of Texas, Rick Perry, and admitted that while the US state had little in common with the densely populated Home Counties of England, Fracking could still bring the UK many benefits.
"He was telling me about the number of new businesses that shale had brought to Texas – technology companies, energy companies, lots of new jobs," he said.
In October a report emerged in the US that hydraulic fracturing produced 280 billion gallons of toxic waste last year in the country much of it containing cancer causing radioactive substances. While a single well can produce between two and nine million gallons of waste water combined with sand and chemicals.
While a UK study also in October found that although fracking presented a low risk to public health, it also found that the risk was only low if there was no operational failure and the wells were constructed and maintained properly.
There were 250 protests across 26 countries on the 19 October against fracking organized by Global Frackdown.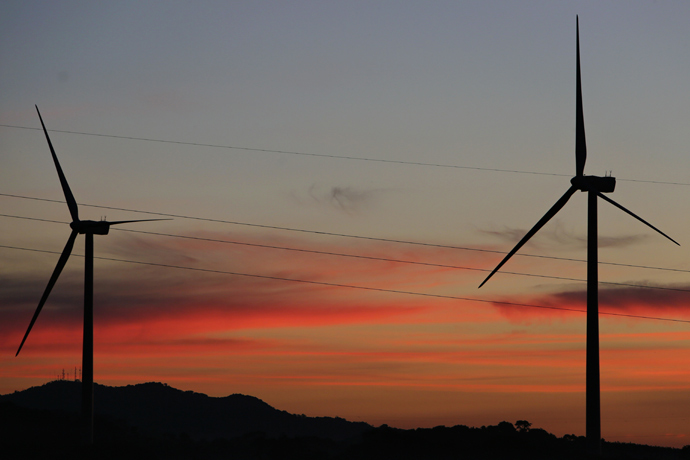 Gas versus wind
In other comments, Fallon said that he would block planning permission for wind farms - which have also proved controversial and unpopular with local residents – and said that only one in three farms is being approved by the government following a tightening up of planning restrictions.
However, many wind farms, both on and off shore, have already been built and while unsightly do not cause any environmental damage.
Wind farms have also been branded as uneconomical and of generating subsidies worth up to £900 million for Britain's 'big six' energy companies.
Wind farms, say their opponents, are also only capable of providing intermittent electricity and on days when there is no wind old style fossil fuel power stations are still needed to make up the shortfall.
An analysis of the industry's figures published last month showed the government subsidy for building wind farms is worth £200 million more than the income energy companies get from the electricity they actually produce.
This figure will be further compounded by the above-inflation increases in energy bills, which have been blamed on green levies such as wind farm subsidies. At the beginning of October Scottish and Southern Energy (SSE) announced an 8.2% rise in domestic fuel bills, with other companies expected to announce similar price hikes.
You can share this story on social media: