Germany siege: Evictee kills four, commits suicide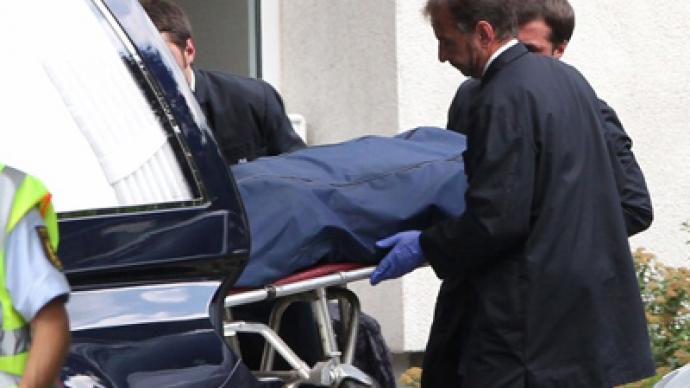 A siege in the German town of Karlsruhe has ended with a hostage taker and four of his captives dead, after an attempted eviction turned into a bloodbath.
The 55-year old gunman, who was being evicted from his apartment, killed his girlfriend, the bailiff, the locksmith and the new tenant before taking his own life. When a commando team stormed the property, they found the victims tied up and shot execution style. A social worker who was also held hostage within the apartment managed to escape and call police and Special Forces to the scene. The drama unfolded on Wednesday morning, when court-appointed officials armed with an eviction order arrived at the central Karlsruhe apartment to throw the gunman and his girlfriend out. The man, who was a hunter, was heard shouting "If you want my apartment, you'll have to take my life!" by the neighbors. He then took the four people hostage, barricading everyone inside. Forty elite police force officers surrounded the building, and over 200 officers were involved in the operation overall.They decided to storm the building after detecting the smell of fire coming from the apartment, but were too late, as all the people inside were already dead. The victims were tied up and "executed," according to the local prosecutor. "This was a planned act and we are dealing with four cold blooded murders," he told reporters.The city's police chief said the suspect, whose name wasn't released in accordance with German privacy laws, had no history of violence that would have made the bailiff and the others expect any danger.Karlsruhe is the seat of Germany's Supreme Court. It is a city of 300,000 people, where 70 per cent of the population rents out their homes.
You can share this story on social media: