Toulouse gunman turned his den into 'combat zone'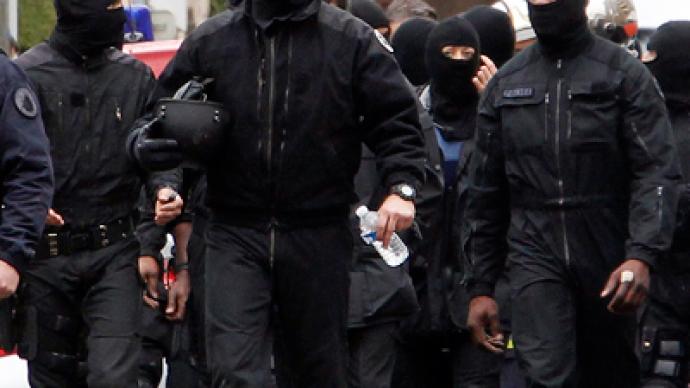 Mohamed Merah launched a real 'counter assault' on fifteen elite French police officers who stormed his premises armed with only non-lethal weaponry, RAID chief Amaury de Hautecloque, said in an interview with Le Monde.
The police had blown the doors and windows open and sent robots with thermal imaging and night vision cameras to search the flat. Merah was discovered in the bathroom standing in 30cm of water wearing a bullet-proof vest beneath his black Arab robe. "He was waiting in a fighter's stance with unflinching determination," Hautecloque said. "He came out to meet us with three colt 45s of 11.43 caliber.""This is the first time in my life I've seen someone as we launch an assault come and lead the assault against us," he added.During a furious close-quarter battle he was shot in the head as he was trying to jump out of the window. Some 45 personnel including several snipers were in support roles, Hautecloque said. "I gave the order to return fire only with stun grenades," he explained. "But he moved forward into the apartment and tried to kill my men. It was probably one of these snipers who killed him."Mohamed Merah, a 23-year-old Frenchman of Algerian descent, who had killed three French soldiers, three Jewish children and a rabbi, was killed on Thursday after spending 32 hours under siege in his flat. Five riot police officers were injured in two attempts on Merah's premises.
You can share this story on social media: