Four dead in Mi-2 helicopter crash in Western Siberia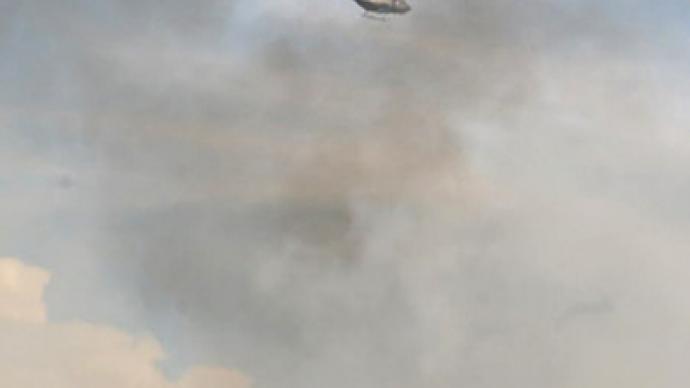 All four people who were onboard an Mi-2 helicopter have been found dead after it crashed in the Siberian region of Khanty-Mansi, the press service of the Ural Investigative Management on Transport reported on Tuesday.
The Ural Investigative Management on Transport has announced names of the victims: the pilot Dmitry Podgorodinsky, the copilot Victor Morozov, and two passengers Denis Inotsenko and Sergey Sokolov, all perished in the tragedy on Monday.
On January 12, at about 14:00 local time (9.00 GMT), a message was received that in Yugansk in Khanty–Mansi Autonomous Area an Mi-2 helicopter belonging to Air Company Convers Avia fell out of radio contact. The Mi-2 had been hired by Yuganskneftegaz for a flight over the company's oil wells in the area.
Three helicopters with rescue crews from aviation companies Convers Avia, UTair and Yugra Avia searched for the missing helicopter.
At 23:40 local time (18:40 GMT) the helicopter was found near the Obninsk oil deposit 50 kilometres away from the city of Nefteyugansk. All those onboard were killed in the crash.
Inspectors of the Public Prosecutor's Office have also arrived at the place of the crash. The press service of the Ural Investigative Management on Transport revealed that pilot's documents and samples of fuel have been taken from the scene. The autopsies of the victims and also an examination of the helicopter's fuel are in progress.
A criminal case has also been launched regarding the Mi-2 incident, said a representative of the Investigative Committee at the Public Prosecutor's Office Vladimir Markin.

You can share this story on social media: