Former Ukrainian PM seeks rescue in U.S. prison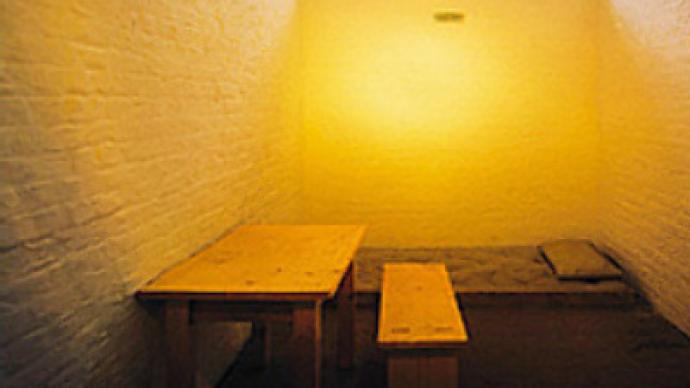 Ukraine's former Prime Minister Pavel Lazarenko and his defence have jointly taken the decision that he should return to an American prison to for reasons of personal safety. His lawyer, Marina Dolgopola, says Lazarenko "has become too dangerous and
Referring to the data she got from Lazarenko's U.S. lawyers, Dolgopola says the decision was taken in connection with the latest political stand-off in Ukraine, UNIAN new agency reports.
She claims Lazarenko learnt certain facts confirming his life is in a real danger.
"There was a similar situation before the 1999 presidential election in Ukraine when Lazarenko was isolated at the FBI's request. According to their data, Russian criminals had the task of annihilating Lazarenko. Unfortunately, the situation repeats in September 2008," said Dolgopola.
On September 25 the First Deputy Secretary of Ukraine's National Security and Defence Council said they'd reached a preliminary agreement with the American side concerning the possibility of Lazarenko's extradition to Ukraine.
Ukraine's General Prosecutor Aleksandr Medvedko said Ukraine is interested in Lazarenko's return as he is charged with bribery and state property embezzlement among other crimes.
The former Ukrainian PM currently remains under house arrest in his San Francisco apartment while hearings into his case continue in appeal courts.
Lazarenko was detained in the U.S. in March 1999. He spent four years in detention awaiting trial, and in June 2003 was bailed for $US 65 million. The source of the cash is unknown.
In August 2006 Lazarenko was sentenced by a Californian court to nine years in prison and a $US 10 million fine on charges of extortion and money laundering.
Pavel Lazarenko was Ukrainian Prime Minister from May 1996 till July 1997. Following his dismissal he became a harsh rival of the president of the time, Leonid Kuchma.
He was a leader of the Ukrainian Gromada Party that Yulia Timoshenko also belonged to.
On September 29 Prime Minister Yulia Timoshenko said she doesn't exclude the possibility that Lazarenko could be extradited to Ukraine.
You can share this story on social media: