Ex-terrorist network? 'Facebook' for former extremists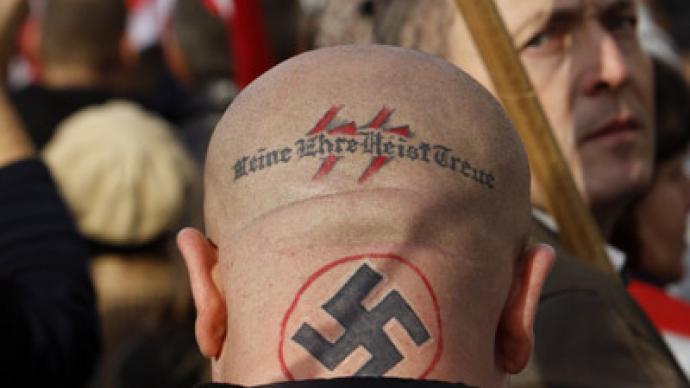 From Islamic Jihadists to neo-Nazis, over a thousand former extremists and their victims are connecting online to tackle terrorism via the Google-supported social network Against Violent Extremism (AVE).
The network's mission statement says "former violent extremists ('formers') and survivors of violent extremism are empowered to work together to push back extremist narratives and prevent the recruitment of 'at risk' youths."The idea is simple: both the victims and perpetrators of extremist attacks can stop others from embracing violent ideas.  The network says it "uses technology to connect, exchange, disseminate and influence all forms of violent extremism (from far right and far left to al-Qaeda-linked and inspired and gangs)."The organization hopes to use its website and YouTube channel so that "members can stay in touch, share ideas, collaborate, find investment and partners, and project their messages to wider audiences."Robert Örell, head of Exit Sweden, an organization that helps rehabilitate former neo-Nazis, told Wired that the key to fighting extremism was often a matter of practicality, not ideology."Often the key factor in turning an extremist away from violence is not so much challenging their opinions as meeting them with a nonjudgmental attitude and giving them a practical route to new friends, a new job and a new life. This is true whether you are talking to a former skinhead extremist or a former Islamic radical," he said.The idea for the network was first generated at the 2011 Summit Against Violent Extremism, hosted by Google Ideas.  Google has decided to put its money where its mouth is, as the Internet giant has confirmed it will fund the AVE network for at least two years.The site's resource section provides activists with a broad range of information, from sustaining non-profit organizations, marketing strategies, and even information on how to handle the media during a kidnapping.Currently, the group has 436 connections, including 52 formers, 18 survivors, and 20 ongoing projects.
You can share this story on social media: