Nine years for extreme reality racism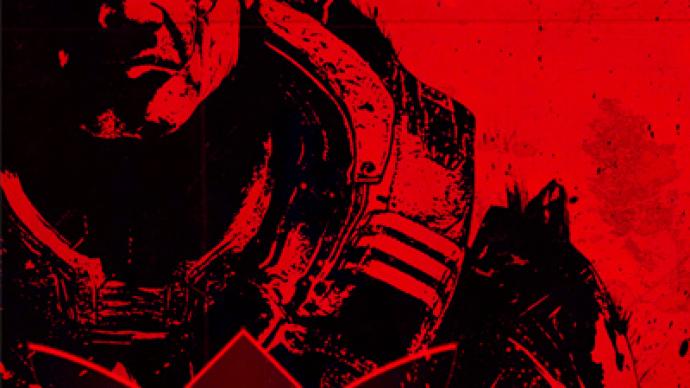 A Russian court has jailed the organizer of an online reality game promoting racist ideas.
The "Big Game" website promoted various forms of hate crime from graffiti to arson and shootings with the ultimate objective of forging a new, pure-race state called Shining Rus. Anton Mukhachev, who led the Northern Brotherhood extremist group, was sentenced to nine years in a penal colony at a closed court session on Friday. The defendant maintained that he was not guilty of the offences of founding an extremist organization and fraud. Investigators have established that the Northern Brotherhood was founded in 2006 with the goal of displacing the government of the Russian Federation through a "velvet revolution" – a constant stream of protests accompanied by changes in both the territorial and the government structures of the country, finally creating a completely different state the extremists called the Shining Rus. The first stage of the plan was launched as the "Big Game" – a web-site that invited followers of openly racist ideology to launch protests, film them and share the photos and videos on the internet. The proposed actions varied from relatively harmless graffiti to setting fire to shops owned by immigrants and planting dummy bombs in order to annoy the law enforcers. The game's website also contained a large quantity of racist and extremist texts. Interestingly, one of the game's ultimate objectives was an attack on attorney Stanislav Markelov, who specialized in cases involving nationalism and race hate. Markelov was shot dead in a Moscow street in January 2009 and in May 2011 a court sentenced his killer, Nikita Tikhonov, to life in prison.  Some people started to get deeply involved in the suggested activities, committing a number of crimes such as physical attacks, destruction of property and false reports about preparations for terrorist attacks.   Russian law enforcement is giving a high priority to crimes connected with racial hatred, yet the number of attacks and incidents remains relatively high. According to rights activists, over 400 people have fallen victim to racists and xenophobes over the past year, and 37 have been killed in such incidents. In December 2010, thousands of football fans held a nationalist rally near the Moscow Kremlin which ended in clashes with police.After the rally, both President Medvedev and Prime Minister Putin addressed the nation with calls to tackle extremism as the most serious threat facing society. In April 2011, a court banned one of the best-known nationalist organizations in Russia –  the Movement  Against Illegal Migration – after finding it extremist.  The courts had already sentenced several of the movement's members and its former leader, Aleksandr Belov, for inciting extremism. Moscow police said the organization was partly responsible for the December riots.
You can share this story on social media: