Former Argentine president wanted for human rights abuse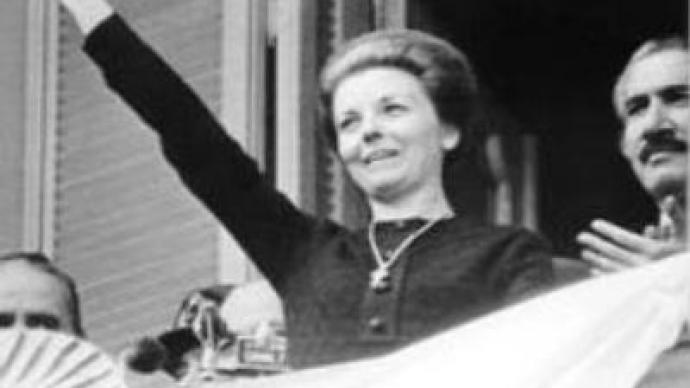 A judge in Argentina has ordered an international arrest warrant for the former Argentine President Isabel Peron, in connection with human rights abuse charges dating back to the 1970s.
She is wanted for questioning regarding the activities of far-right death squads operating during her administration.Human rights groups say the Anti-Communist Alliance known as 'Triple A' murdered or abducted up to 2,000 people in the run-up to military dictatorship between 1976 and 1983.Isabel Peron, who is the third wife of former Argentine President Juan Domingo Peron, assumed office after her husband's death in 1974. She has lived in Spain for 30 years since being ousted from power by a military coup in 1976.
You can share this story on social media: